In order to establish a global network of satellite-based internet connections, OneWeb originally planned to launch 648 satellites in total.
Launch Details
On Monday, January 9, Airtel-backed OneWeb successfully launched and deployed 40 satellites on a SpaceX launch vehicle from Cape Canaveral Space Force Station, the business said in a statement. It was the 16th successful launch for the UK-based satellite network operator, raising the total number of satellites in its low-Earth orbit (LEO) constellation to 542.
OneWeb's 'Countdown to Global Connectivity' campaign officially begins with this launch, which also marks the start of the last launches needed to complete the constellation of its first-generation LEO satellites, which will provide high-speed, low latency connectivity options.
OneWeb reports that on January 9, 2023, at 11:50 p.m. ET, a rocket was launched. In three phases over a time span of one hour and 35 minutes, OneWeb's satellites were safely released from the rocket, and signal acquisition on all 40 satellites was verified. In order to establish a global network of satellite-based internet connections, OneWeb originally intended to launch 648 satellites altogether.
OneWeb satellite
The corporation stated following the launch that internet access based on their satellite constellation is currently operational throughout Alaska, the "wider Arctic area," Canada, Greenland, and the UK. OneWeb said that services would "come online shortly" in the US, Australia, the Middle East, and Southern Europe.
OneWeb is now two launches away from achieving its targeted goal of LEO satellites in a relay arrangement after launching on board SpaceX's most recent mission. The company was expected to finish deploying its entire constellation of satellites earlier. But, the Russia-Ukraine conflict resulted in 36 of its satellites being held hostage by Roscosmos, Russia's national space agency, which was initially supposed to launch them into orbit aboard its Soyuz rocket.
After the incident, OneWeb turned to other launch companies, including NewSpace India Limited (NSIL), the commercial arm of the Indian Space Research Organization (ISRO), to launch some of its satellites. On October 23, 2022, ISRO launched 36 OneWeb satellites atop their LVM3 rocket, marking the rocket's first commercial launch flight. The satellites were successfully placed in the desired orbits.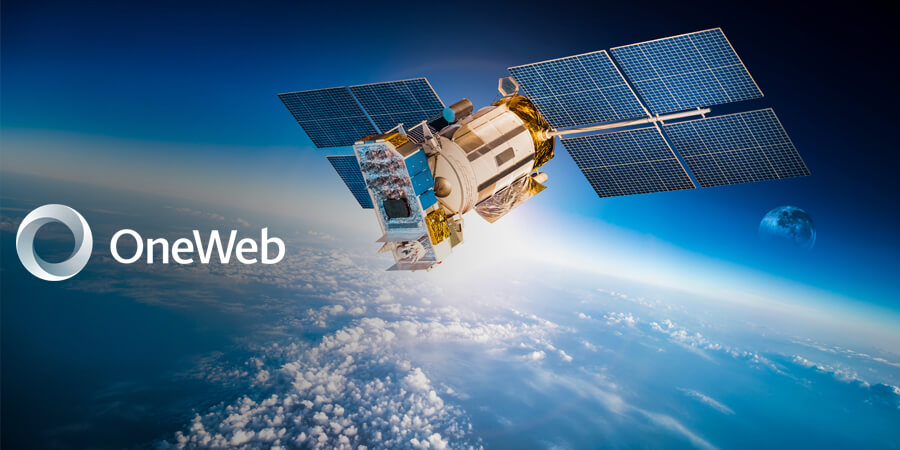 OneWeb Competitors
OneWeb stated in its financial statements from September of last year that the Roscosmos fiasco cost them 1,872,73,91,000 rupees. OneWeb, backed by Bharti, competes in a market that is becoming more crowded with initiatives like SpaceX's Starlink, led by Elon Musk, Amazon founder Jeff Bezos' Project Kuiper, homegrown telco Reliance Jio's partnership with SES of Luxembourg, and Nelco Limited's partnership with Telesat of Canada. OneWeb has launched more than 80% of its first-generation constellation, with 542 satellites already in space.
Industry participants and experts anticipate that services like OneWeb will become more crucial in the future for providing connections to businesses and in places that are difficult for terrestrial networks to reach. However, prominent smartphone manufacturers and technologies have also started taking a closer look into satellite communication, beginning with iPhone maker Apple in September 2022.
Qualcomm, a US-based chipmaker, debuted Snapdragon Satellite on January 6, the company's first satellite connection chip, with the goal of enabling satellite connectivity for "luxury" Android handsets. The first batch of Android handsets with satellite internet access will be released later this year, according to the business, and the capability should be activated later this year.