Tata Group-owned Air India is making waves by supposedly buying 300 aircraft.
 Highlights  
Airbus and Boeing are buying new aircraft from Tata Group-owned Air India. 

Air India is buying around 300 aircraft.  

This will be a multiple-year deal. 

Air India is looking to acquire 49% of Singapore-based Vistara Airlines.

 
Tata Group acquired Air India from the Government of India in January 2022 for Rs 18,000 crore. It is natural to invest in new aircraft. 
Air India's biggest competitor is Indigo Airlines. Indigo Airlines is the most well-known and reliable way of traveling by air in India. To keep up with the competition, Air India will be purchasing aircraft and hiring more people. 
Tata group-owned Air India is looking to purchase a total of 300 aircraft. As reported by Bloomberg, this deal might be the biggest aircraft deal in aviation history. 
Air India might strike up a deal with Airbus for its A320 neo family of jets or might go with Boeing for its 737 Max airplanes. Some people remaining anonymous said they might offer to buy both. 
Air India is mostly eyeing buying narrowbody aircraft, which are good for short-distance flights. Typically, narrowbody aircraft consist of a single aisle of seats, which is better for short-distance flights. like the Airbus A320 neo.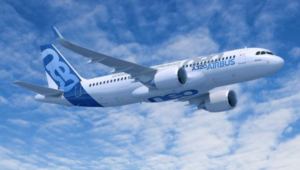 Air India is also looking to buy medium and wide-body aircraft for longer and stretched-distance flights. Widebody aircraft mostly have more than one aisle of seats and have a greater capacity, which is better for medium and long-distance flights. like Boeing 737.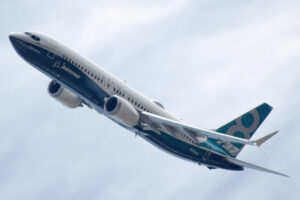 This deal, if completed, will take several years to complete because Airbus manufactures around 50 aircraft a year. Airbus is trying to increase the number of planes to 60 by mid-2023 and 75 planes by 2025. 
Air India is also in talks with Singapore Airlines for the acquisition of its 49% stake in Vistara Airlines. They are also supposedly buying 7 lakh square feet of office space in Gurugram. 
---
Read More:-Air India gets ready for one of the largest aircraft deals in history.