The ethical dilemmas and fears surrounding AI are here. From bias in gender, race, and caste to global implications.
Table of Contents
In today's ever-evolving technological landscape, Artificial Intelligence (AI) emerges as a harbinger of progress, offering enhanced efficiency and innovation across various sectors. However, beneath the glossy surface, a series of profound concerns has transitioned from whispers of worry to tangible challenges. These issues, centred on AI's potential for sexism, racism, and casteism, have evolved into a pressing ethical and humanitarian dilemma.
Unveiling Bias: The Persistent Concern in AI
The heart of the AI controversy beats with a universal concern—bias. Regardless of whether it's rooted in gender, race, or caste, the presence of bias in AI systems is a complex issue with profound implications. It's a concern that is increasingly validated through real-world instances.
The Inherent Bias in AI
AI systems are designed to learn from extensive datasets, drawing insights and making decisions based on patterns within that data. However, the data these systems learn from often mirrors the biases and prejudices present in society. This inherent bias is subtle yet pervasive, and it doesn't discriminate—it affects all aspects of AI.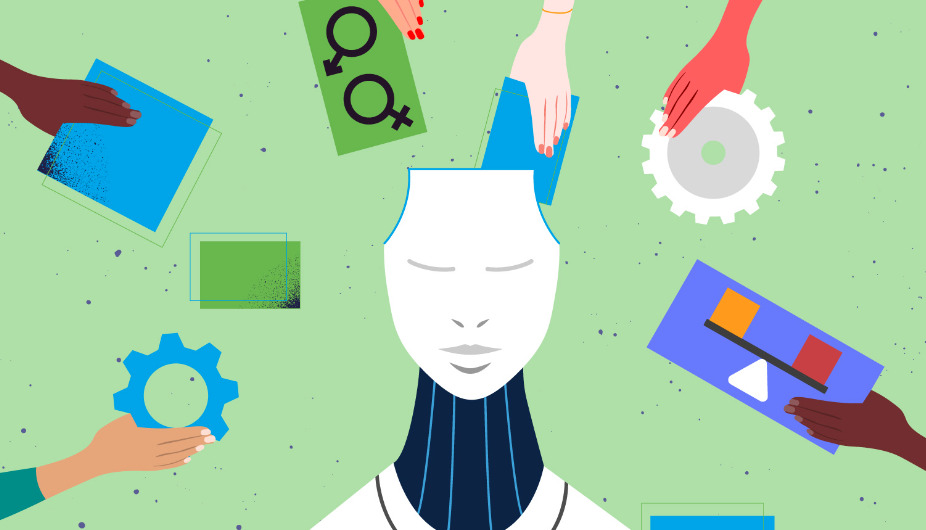 Why Does Bias Occur?
Data Sources: AI relies on diverse data sources, including historical records, online information, and user-generated content. If these sources contain biases or discriminatory practices, they get absorbed into the AI's knowledge base.
Historical Biases: Many datasets contain historical information that may have favored certain groups over others due to past discrimination. When AI systems learn from such data, they inadvertently perpetuate these historical biases.
Underrepresentation: Some groups may be underrepresented or completely absent from certain datasets. This lack of representation can result in biased decisions when AI encounters these groups.
Data Processing: During data preprocessing, certain features or attributes may be unintentionally given more importance than others, introducing unintended biases into the AI's decision-making process.
Algorithmic Biases: The algorithms used in AI systems process data and make predictions based on patterns they find. If the training data contains biased patterns, the algorithms will learn and reproduce these biases.
Implications for All Communities
The consequences of bias in AI are far-reaching and affect all communities. Whether it's gender, race, or caste, biased AI decisions can lead to unfair and discriminatory outcomes in various aspects of life, including employment, finance, and access to essential services.
Addressing these biases is not just a technological challenge—it's a collective responsibility. As society moves forward in the age of AI, ensuring fairness, equity, and a discrimination-free future is paramount. Only then can AI fulfill its promise as a catalyst for positive change, rather than perpetuating discrimination and inequality.
Bias Across Race, Sex, and Caste: A Global Perspective
Bias in AI, whether based on race, sex, or caste, is a multifaceted issue with global implications. In the context of race, biased AI systems can lead to higher error rates in facial recognition for individuals from underrepresented racial backgrounds. Discriminatory lending algorithms perpetuate economic disparities, and content recommendation systems may reinforce dominant racial narratives while neglecting the experiences of marginalized communities.
Similarly, gender bias in AI manifests in various ways. Biased hiring algorithms tend to favor male candidates, deepening the gender wage gap and limiting career prospects for women. Digital communication with AI, like chatbots and virtual assistants, sometimes exhibits differential responses based on gender, reinforcing societal gender norms.
Caste-based bias is a unique challenge in India, where historically marginalized groups, such as Dalits and Adivasis, face limited access to technology and are underrepresented in AI datasets. When AI is introduced into sectors like education, employment, and healthcare, there is a risk of entrenching existing disparities, perpetuating caste-based discrimination. This discrimination affects access to opportunities and essential services, deepening societal divisions.
India's Unique Challenge: Caste-Based Bias in AI
In India, the AI controversy takes a unique twist as it intersects with deeply rooted casteism. Despite legal prohibitions against caste discrimination, marginalised communities, particularly Dalits and Adivasis, continue to face social, economic, and political exclusion. The inadvertent reinforcement of caste-based biases by AI systems raises profound ethical and humanitarian concerns.
Historically, marginalised groups in India have had limited access to technology, resulting in their underrepresentation in AI training data. When AI is introduced into sectors where these groups are already disadvantaged, such as education and healthcare, it has the potential to deepen existing disparities. Discriminatory AI decisions can perpetuate caste-based discrimination, affecting access to opportunities and essential services for millions.
In the Indian context, addressing caste-based bias in AI is not just a matter of technology but a challenge that reflects the broader societal issues related to caste discrimination. It calls for comprehensive solutions that encompass ethical considerations, legal frameworks, and societal awareness to ensure a more inclusive future for all, regardless of caste or background.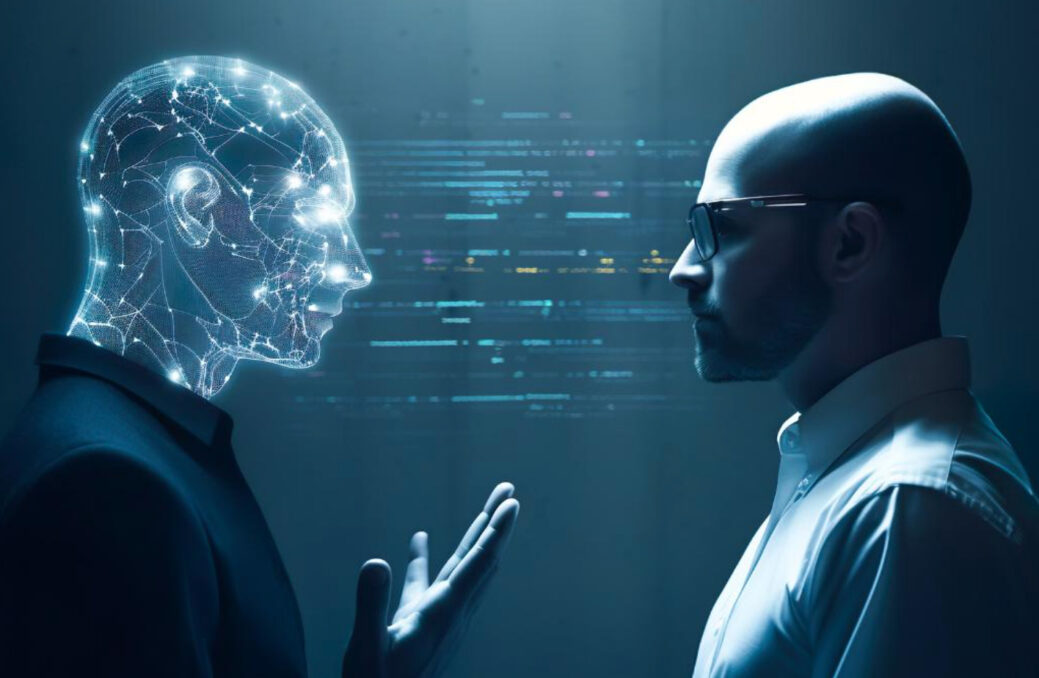 On a global scale, the discourse surrounding AI ethics is steadily gaining traction. Nations and regions are actively formulating AI legislation and regulations to grapple with these complex issues. In Europe, the EU's AI Act is nearing the conclusion of negotiations, with a focus on establishing comprehensive guidelines for responsible AI development and utilization. Meanwhile, in Asia, India is in the process of shaping AI policies that prioritize principles of non-discrimination and impartiality.
This challenge transcends mere technological hurdles; it represents a collective responsibility to steer AI's evolution towards a future characterized by inclusivity, ethics, and humanitarian values. For AI to truly realize its potential as a force for positive transformation rather than a perpetuator of discrimination and inequality, it is imperative that we proceed with deliberate thoughtfulness, unwavering ethical commitment, and a sincere dedication to forging a more equitable tomorrow. As the world navigates the intricate ethical labyrinth of AI, the path ahead must be illuminated by conscientious consideration and a steadfast commitment to equity and justice.