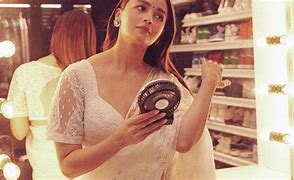 Alia Bhatt, on Tuesday, used her Instagram account to put up a story against the paparazzi for taking her photos without her permission and invading her personal space. She had also tagged the Mumbai police to investigate the matter and asked for immediate action against the allegedly guilty media company.
Alia, who married her boyfriend, Ranbir Kapoor, in April 2022 and recently had a baby in November, is still working. She had delivered mind-blowing films in her career, and the man everyone thought was just another star kid has turned out to be a fabulous actor. Her recent films like Gangubhai Kathiawar, Darlings in Brahmastra, and RRR have received an amazing response at the box office and from the public as well. 
On February 20th, Monday, she received the Dada Saheb Phalke award for best actress for her performance in Gangubhai Kathiawar at the Dada Saheb Phalke International Film Festival Awards in Mumbai.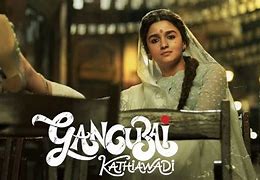 The Brahmastra actress posted photos of herself taken inside her home on her Facebook page with the caption, "Are you kidding me? I was at my house having a perfectly ordinary afternoon, sitting in my living room, when I felt someone watching over me. I looked up and saw two men on the terrace of the neighboring building with a camera pointed right at me. In what world is this okay and allowed? This is a gross invasion of someone's privacy. There's a line that you must not cross, and It is safe to say that all lines were crossed today itself. 
She then tagged the Mumbai police in her Instagram story. Bandra police immediately got in contact with the actress and asked her to file a written complaint in the matter of her pictures being taken without her consent inside her home as well as posted online. 
ANI has reported that the PR team of the actress is also in touch with the alleged news portal that posted her pictures online.
She is getting a lot of support from the Bollywood community and netizens as she takes a stand against the invasion of one's privacy.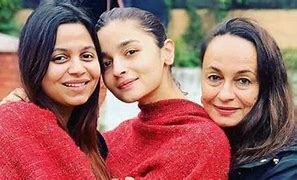 Alia's sister, Shaheen, took to her Instagram account to express her disappointment through a post where she wrote, "So it's cool to point zoom lenses into people's homes while hiding in neighboring buildings for "content" now? Grown men. With cameras. hiding across the road. taking surreptitious photos of an unaware woman. without her consent in her home. The fact that the person is a celebrity does not somehow make this okay. If this were any other situation, with any other person, this would be considered harassment and a complete assault on privacy. which is what it is. "The lack of basic human decency is honestly terrifying." 
Other Bollywood celebs like Arjun Kapoor, Jahnvi Kapoor, and Karan Johar also put-up posts on their respective handles stating that everyone from the film industry always stays up for the interaction with the media and paparazzi and is always accommodating with them, but there is a limit! This is about someone's right to feel safe in their home. This goes beyond the fact that someone is a celebrity; it is about a person's basic human rights.
Anushka Sharma also commented on this, expressing her anger against their pictures being taken against their wishes. She wrote, "This is not their first time doing it." About two years ago, we called them out for the same reason! Shameful! They were also the only guys who posted pictures of our daughter despite our repeated requests! 
Alia Bhatt has yet to make any written complaint against the news portal.