Anoushka Shankar is the first Indian female artist to be nominated for two Grammys.
The list of 2023 Grammy nominations has been released, and Arooj Aftab and Anoushka Shankar's Udhero Na' have been nominated.
Beyonce, Kendrick Lamar, and Adele are leading the nominations, several Indian and Indian-origin artists also made their way to the grand list.
Anoushka Shankar, acclaimed sitarist, producer, film composer, and activist, won her eighth and ninth Grammy nominations, making her the first Indian female musician to do so. A.R. Rahman and Zubin Mehta are the only other two Indian music legends that have achieved a comparable feat.
She is nominated for Best Global Music Performance category for a collaborative song with Pakistani singer Arooj Aftab for the song Udhero Na, which is a tune on the deluxe version of her album Vulture Prince, and as well as the second one in the Best Global Music Album category for 'Between Us', which is her first live album since 'Live At Carnegie Hall' in 2001.
Anoushka Shankar is a sitarist, She was the youngest and first woman to get a British House of Commons Shield; she was nominated for seven Grammy Awards; and she was the first musician of Indian ancestry to play live and serve as a presenter at the ceremony.In 1999.
Shankar graduated from high school with honours, but decided against university in favour of beginning to tour as a solo artist.
She is the daughter of Indian sitar virtuoso Ravi Shankar ji and Sukanya Shankar Ji. She is also Norah Jones's half-sister and Shubhendra Shankar's half-sister.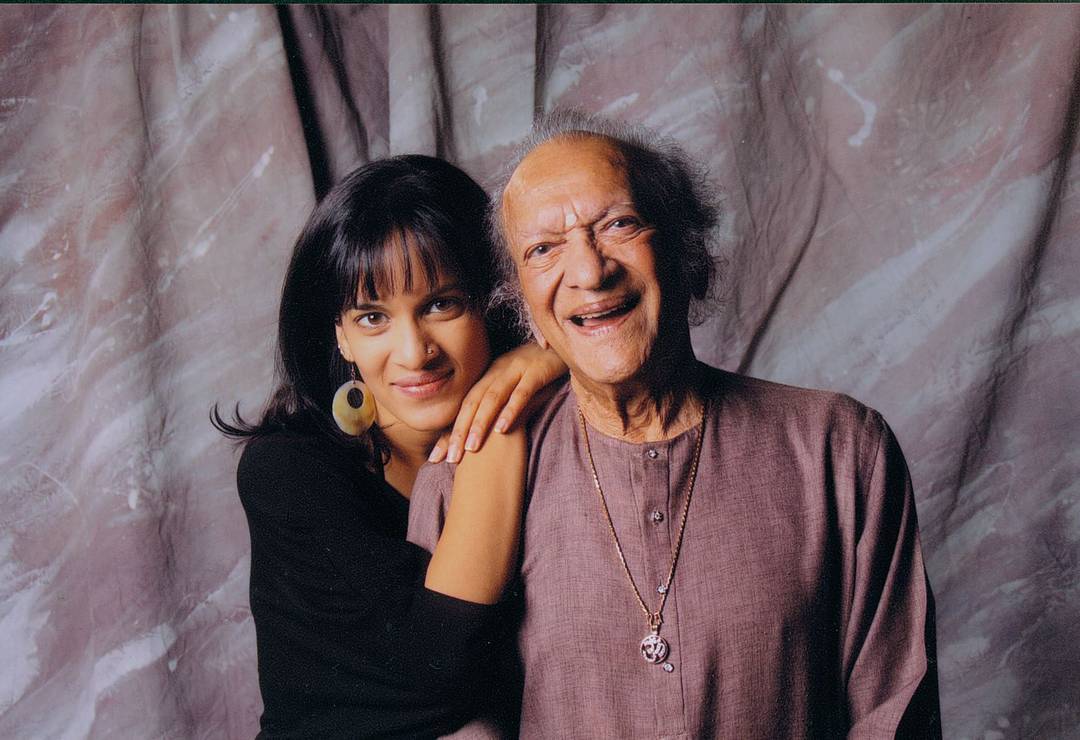 Anoushka Shankar has a long Grammy history; she was the first Indian woman nominated and the youngest-ever contender in the World Music category in 2002 for her CD 'Live At Carnegie Hall.' In 2005, she became the first musician of Indian heritage to perform at the ceremony. She later served as a presenter in 2016 and appear for the second time in 2021.
Anoushka, 41, will be touring in support of her new music releases. She will navigate through experimental and exciting new sonic vistas and present an invigorating perspective on Indian classical music.
Anoushka Shankar, Grammy-nominated composer will return to India in December for a three-city tour. The trip will begin on December 11 at Good Shepherd Auditorium in Bengaluru, followed by a performance at Shanmukhananda Auditorium in Mumbai on December 16.
It will conclude in Delhi on December 18 with a performance at SiriFort Auditorium, the organisers said in a press release.
She said, "I'm beyond excited to finally return to India to perform after such a long gap. I feel I'm in a different place musically and creatively now, and I can't wait to share this new and exciting show with my audiences in India.
"I'm blessed to have a group of truly exceptional musicians joining me this time and I hope people enjoy the music," the musician, who last toured India in 2020, said in a statement.
According to the release, Anoushka Shankar will be joined by British electronic musician Gold Panda (aka Derwin Decker) in interpreting the legacy of her father, legendary sitar maestro Pandit Ravi Shankar, in the first half of her performances.
Anoushka has been on tours worldwide over the past two decades, at one time playing an average of 50–60 concerts per year. She has also frequently been invited to perform for benefit concerts around the world.
The 2023 65th Grammy Awards, will air live on February 5, from Los Angeles Crypto.com Arena, and it'll broadcast live on the CBS Television Network and stream live and on- demand on Paramount at 8- 11: 30p.m. ET/ 5- 8:30p.m.