Astronomers recently observed that two massive black holes are getting closer due to a space merge at a distance-causing the black holes to collide with each other.
Astronomers in the Atacama Desert in the northern part of Chile while observing merging galaxies found the massive black holes getting closer at a distance of 500 million light-years from Earth. They used ALMA(Atacama Large Millimeter/Submillimeter Array of telescopes) to observe this.
The Two Black Holes:
One of them weighs 200 times the mass of the Sun and the other weighs 125 times the Sun. Their movements were abreast getting into the combined galaxy UGC 4211.
Gradually, they will orbit alongside which will then lead to colliding and creating one black hole. The distance between the black holes is 750 light years, which is very uncommon ever astronomically.
As the black holes aren't directly visible, they have bright clusters of stars and glowing gasses around them that were tugged and attracted toward the center by gravitational pull.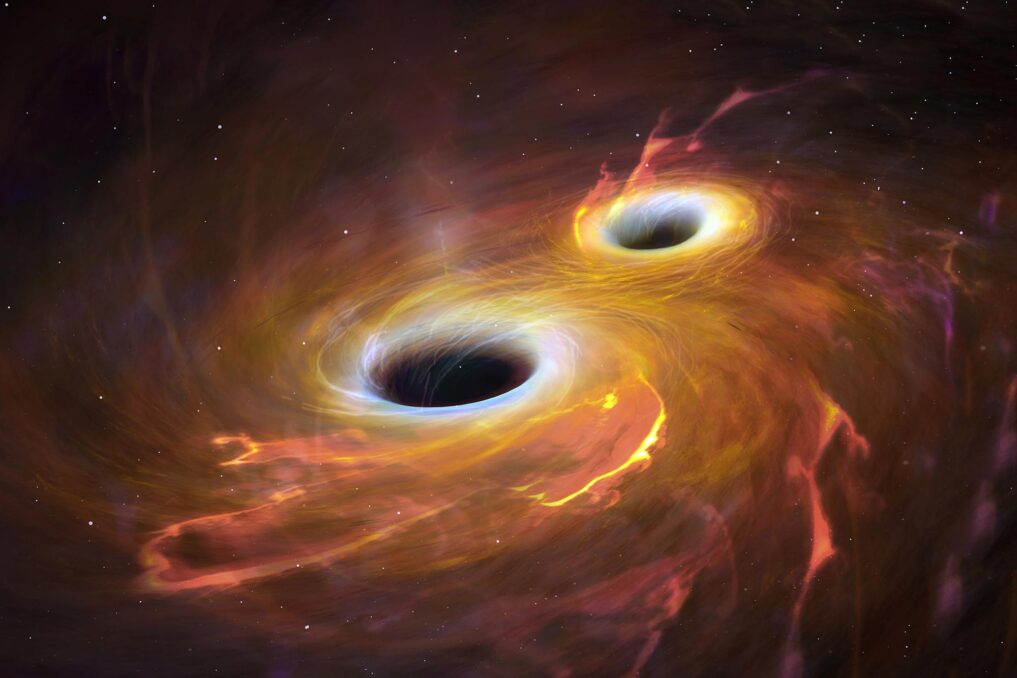 Astronomers' Views on Black Hole Collision:
An associate scientist at the Flatiron Institute's Center for Computational Astrophysics in New York City, Chiara Mingarelli said, "This is an interesting event in space as the distance is incredibly close than expected".
Lead study author Michael Koss, a senior research scientist at the Eureka Scientific research institute in Oakland, California said, "It is a usual event of galaxies merging in the distant universe and this black hole collision will be extremely common". In addition to, he said, "What we have seen is the final stage of collision and it is a warning of the merger and of the view on the gravitational pull that eventually occurs by the merger".
It is impossible to view galactic mergers using Earth's telescopes. But ALMA's sensitivity was even able to observe the bright and small parts of the galaxies, where celestial objects swirl around the black holes -nuclei.
Astronomers show their interest
As it is the first observation of galaxies merging and finding two black holes instead of one with gas and dust caused by the galactic merger.
Moreover, this collision could happen in a few hundred million years, but the knowledge from this observation has led us to the next level of research in galaxy merging.
Study coauthor Ezequiel Treister, an astronomer at Universidad Católica de Chile in Santiago, Chile said, " There might be many galactic mergers happening in the universe and if that is so we could observe so many gravitational waves around frequently".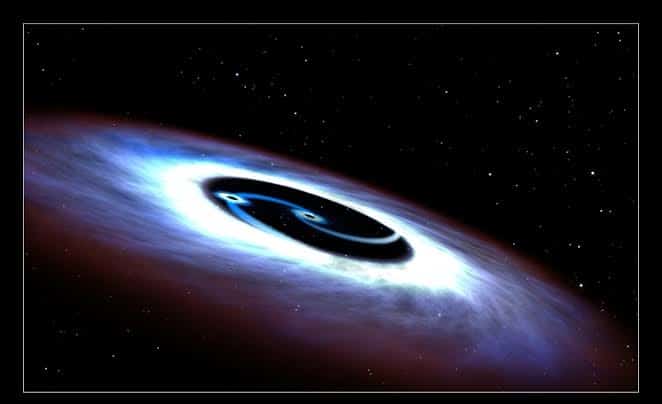 Alternet Observations:
Other telescopes, European Southern Observatory's Very Large Telescope, also in the Atacama Desert, and the W.M. Keck telescopes in Hawaii have the observatory reports on UGC 4211 with different wavelengths of light. They give us more details about the black holes and the merger.
Treister said, "Each wavelength of light gives us different data and study about this galactic merger. In the conjunction of all we are able to acquire an extreme knowledge on galaxy merging and black holes collision".
In a nutshell, space researchers have given a huge amount of knowledge and information to the world about the galactic merger.  With this understanding and experience, the view and research on our Mikly Way Galaxy colliding with the Andromeda galaxy in about 4.5 billion years have enlarged.