The Australian federal government is currently preparing to bring back dozens of Australian citizens that are mostly children and women stuck in Syria detention centers. The detention camps are located in northeast Syria.
Since 2019 when the fall of the Islamic state happened, the camps have been providing shelter to more than 40 Australian children and women. The preparations to bring them back have started.
Earlier this year, Australian officials visited the women and children that are stuck in the camps to verify their identities. They were allowed in the centers after heavily lobbying human rights groups and relatives of the people.
Many women have been identified as state group fighters' wives, sisters, and widows. Most were brought to Syria when they were just teenagers and many have also claimed they were taken to middle east countries against their will. Whereas the children were born in either the camps, in Syria, or Iran before or after the fall of the Islamic state. There have been concerns raised for their welfare before.
Australian government's response in 2019.
The former Australian government had ignored these concerns and reasoned that there were concerns related to security that had stopped them from rescuing the people stuck in the camps.
Peter Dutton, the former Home Affairs Minister during an event in October 2019 had played down the repatriation prospects. As a warning, he had said that there will be huge casualty events in case Australia tries to bring back the citizens stuck in Syrian camps. According to him, the severe events could be potentially caused by some of the returning citizens. As a spokesperson of the former government, he had said "Not all of them but some according to "our" Judgment."
He says they have gone willingly and they could be as capable and hardcore as male terrorists which they have seen in Syria or other war-riddled middle east countries.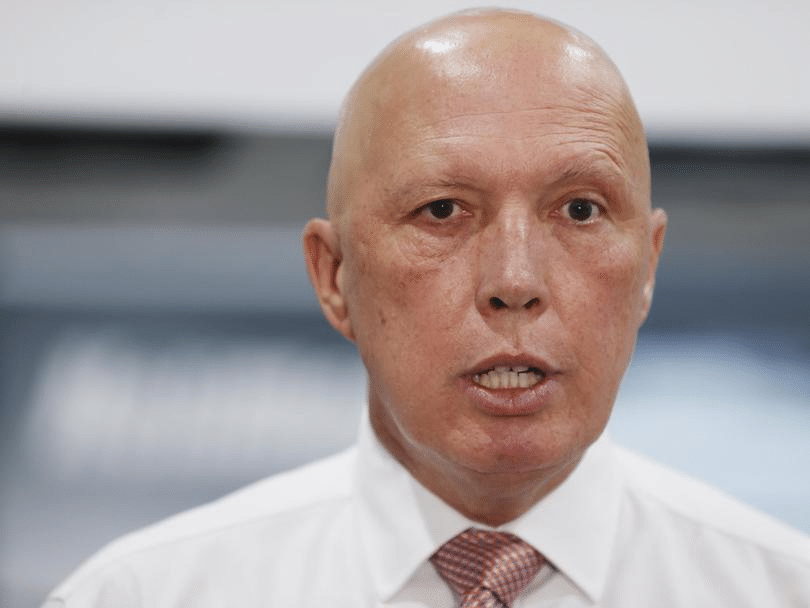 Now and five months after the federal election, the new government has taken a new approach to these exiled Australian citizens which is starting the preparations to bring back the women and children from Syria.
Though the new federal government has not gone into any details regarding their rescue missions till now. But Clare O'Neil, the home affairs minister who is acting as a spokesperson said that any decision taken run through the national security adviser and the protection of Australian citizens is the top priority of the Australian government and that they need to protect the national interests of Australia.
He also declared that since the matter the government is currently involved in is very sensitive, it would not be appropriate to comment further on this topic.
Australian father's wish is to ensure their children are safe
The father of one of the women who is stuck in the Roj Camp with three of his grandchildren had commented that the government had notified him of their plans and he had described them as prospects that are incredibly exciting.
He said that is any parent's wish that their children are safe and sound.
It is important that any Australian children and women are brought back home. Their welfare is of paramount importance. The families of these citizens who are in Australia waiting for years to reunite with them are happy to work with the government to make that happen at any cost. They are eager to welcome them home.
Organizations like Save the Children Australia have been trying to convince the government to work towards bringing families back together for a long time. head honcho of SCA, Matt Tinkler had also been looking into the reports and had been encouraged to do something about this issue
He says that for more than three years, these children have spent their childhood in restricted camps trapped in one of the worst places to be as a child. And their situation is becoming increasingly more desperate.
He had witnessed the living conditions of these children firsthand during his visit to North East Syria's Roj Camp in June this year.
He has described these conditions as bad and says that the Australian children are just hanging on. Most of them are severely malnourished, they are suffering from shrapnel wounds that have been poorly treated or even left untreated. Their mental health is also getting impacted by the situation.
Read More: United Nations: 3,00,000 And More Civilians Were Killed During Syria's conflict
---