The Supreme Court on April 25, 2022, was entitled to gratuity, a basic social security measure.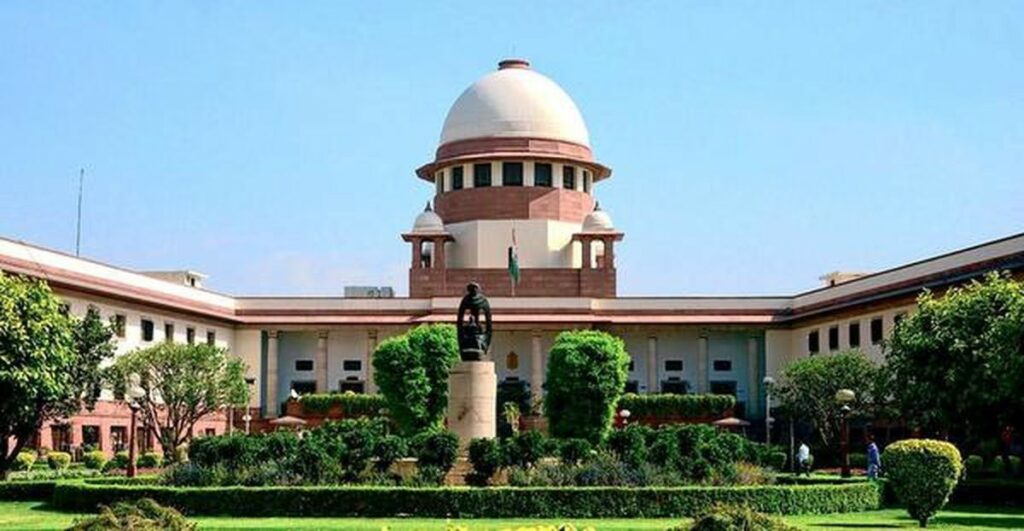 The Supreme Court ruled on Monday that over 25 lakh Anganwadi workers and helpers who work at the grass-root level across the country are entitled to gratuity under the Payment of Gratuity Act, 1972. The SC has asked the Centre and state governments to "take serious note of their plight" because they are paid inadequate remuneration despite being the backbone of various welfare schemes and rendering important services to society.  
Anganwadi workers and organizations were represented by prominent lawyers Sanjay Parikh, P.V. Surendranath, and counsel Subhash Chandran in their petition. 
"The 1972 Act will apply to Anganwadi centers and in turn to AWWs(Anganwadi Workers) and AWHs(Anganwadi Helpers)",  a bench comprising Justices Ajay Rastogi and Abhay S Oka held while allowing the appeals filed against a judgment delivered by a division bench of the Gujarat High Court.  
"Gratuity is a gesture to appreciate the efforts of a person towards the betterment, development, and prosperity of an establishment, and that is the reason why gratuity is considered to be social security, and with the passage of time, it has become a statutory obligation on the part of employers," Justice Rastogi observed in the verdict.
The issue involved in these appeals, according to the bench, is whether Anganwadi workers and Anganwadi helpers employed in Anganwadi centers established under the Integrated Child Development Scheme are entitled to gratuity under the Payment of Gratuity Act, 1972. The appeals arose out of writ petitions filed by the District Development Officer and two other officers, who objected to the Controlling Authority's rulings stating that under the 1972 Act, Anganwadi Workers and Anganwadi Helpers are entitled to gratuity. 
According to the Supreme Court, Anganwadi centers also undertake statutory duties under the National Food Security Act of 2013 and Section 11 of the Right to Education Act. The apex court stated that Anganwadi workers (AWWs) and Anganwadi Helpers (AWHs) have been assigned a wide range of responsibilities, including identifying beneficiaries, cooking nutritious food, serving healthy food to beneficiaries, conducting pre-school for children aged 3 to 6, and making frequent home visits for a variety of reasons. 
The bench said that AWWs in Gujarat are paid a monthly salary of only Rs. 7,800, while AWHs are paid a monthly remuneration of only Rs. 3,950. AWWs working in mini Anganwadi facilities are paid Rs 4,400 per month and have been entrusted with the critical responsibility of providing food security to children aged six months to six years, pregnant women, and breastfeeding mothers. 
"For all this, they are being paid very inadequate remuneration and paltry benefits under an insurance scheme of the Central Government. It is high time that the Central Government and State Governments take serious note of the plight of AWWs and AWHs who are expected to render such important services to the society," the apex court said.
In a separate but concurring judgment, Justice Rastogi stated that the time has come for the Central Government and State Governments to work together to develop modalities for providing better service conditions to the voiceless that are commensurate with nature of the work performed by Anganwadi workers or helpers.  
---
Edited By: Vanshika Sahu
Published By: Raj Kishor