Adorning her Louis Vuitton gown and Cartier jewellery, the Pathaan starrer, Deepika Padukone symbolised India's triumph on an international platform, at Oscars 2023 – beyond the six yards of fabric.
Deepika Padukone | Louis Vuitton & Cartier at Oscars 2023
The Bollywood queen embracing her Louis Vuitton gown and adorning her Cartier jewelry created a mesmerising presence at the Oscars, this year. Channeling the ethereal Hollywood icon of the 80s, Padukone made her gracious entry on the big stage in a mermaid-silhouetted black gown & dazzling diamond on her elbow length- gloves, outshined by her infectious smile. Introducing the splendid performance of 'Naatu Naatu' with a poise so elegant, Deepika graciously made pristine pauses between the excited crowd cheers to the Indian film galaxy and fandom – celebrating our victory with us.
Having made a point of prominence for Bharat and the Bharatvasis, history was made when M M Keeravani and Chandrabose, the composer and lyricist of the Nattu Nattu song from S S Rajamouli's Telugu film RRR stood on the stage holding the Oscar for the Best Original song – India's true victory moment. Known for curating legendary music with lyrics to remember, Oscars time stamped the talent and splendor of India music. Moreover, dancing to one's heart like no one's watching & enjoying a movie with a splastic comical twist to it, Bollywood has seen a viral revolution on the global scale.
Deepika Padukone Made Indians Globally, Unite
A banger on everyone's playlist for sometime now, Naatu Naatu was introduced to the international audience with sophistication by Padukone at the Dolby Theatre at Los Angeles. In doing so, she seamlessly captured the confidence of our legendary nation, today and tomorrow, with a forced accent or without a hint of 'Hollywood drawl.' Standing tall and with pride in her off-shoulder gown, Deepika Padukone's mere presence symbolised our triumph when we felt at that moment watching the award show on television, all over the world – the quintessential spirit we Indians unite on, on an international platform – proud of our nationality.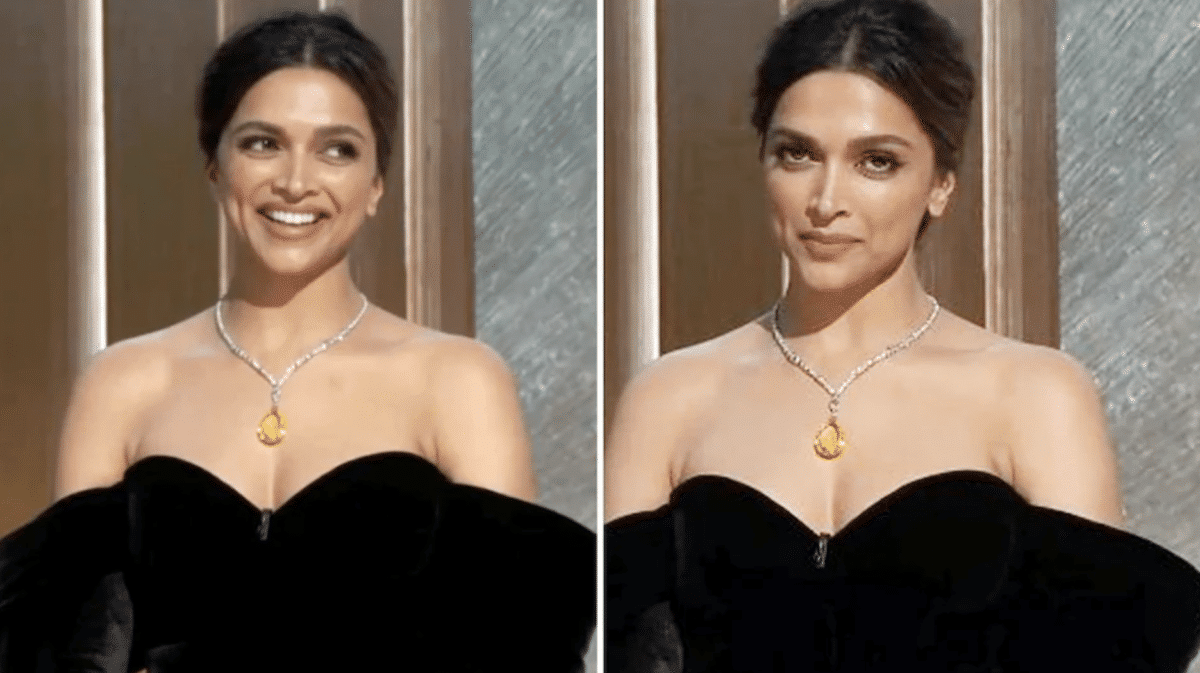 While Indians films revolve around love, drama and bit of clickbait controversy to keep our audiences glued to our storylines, watching these films lets you take an escape route from the hustle-bustle of life, letting you truly enjoy the storyline for what it is, than to reason with logic for each scene. However, maintaining the contagious energy, the Oscars' audience were on their feet for Naatu Naatu's eclectic beats – contrary to film critics and Kurosowa guzzlers, stating our incapability to create waves in international awards because we are not raw and impactful enough.
RRR | A Storyline That Won Hearts
RRR doesn't fall into any of the categories described, with its vertigo-inducing choreography. An unadulterated Indian entertainment in all its fantastically unrealistic glory, RRR isn't the first to weave a unique storyline of this nature, but is certainly the first to come under Hollywood's recognition radar for its central theme. Keeping fun and entertainment to every audience's core, filmmaking is really an art, with no borders to one's view and imagination.
Deepika Padukone | Beyond The Indian Fabric
Scorching more eyeballs at the Vanity Fair after-party in a pink fluffy feather mini dress, Deepika Padukone pulled off Indian-American designer Naeem Khan's attire with equal grace and poise, with a playful tint to it. Deepika Padukone underlines the mere fact that in a global space, we Indians can embrace diversity with permutation combinations of contemporary fabric even, beyond the six yards of fabric – making a unique statement. From the 'mekhela-chador,' 'mundu-veshti' to 'nauvari saree,' these are intrinsic to our culture, heritage and legacy.
While our traditional attire symbolizes our roots, we adorn it with emotional pride. However, fashion cultivates inspiration from diverse traditions and charades personalized statement pieces, with inclusivity that has only increased with time. Quite like the Madras Checks being one amongst several Indian fabrics and prints that impacted global fashion when Ralph Lauren introduced it to the global runway with his Madras collection & Indian weaves and jewelry have all given a piece of Bharat and have made India's cultural identity a prominent space on the world stage.