India has provided Sri Lanka with unconditional support based on the IMF-Paris Club's assessment of debt sustainability. However, on Monday, China, Sri Lanka's close friend, offered a two-year loan moratorium for the years 2022 and 2023 to solve Colombo's immediate debt repayment burden.
According to Mr Zhang Wencai, the Vice President of China's Export and Import Bank, the IMF-Paris club recommended a 10-year debt moratorium and 15 years for loan restructuring in Sri Lanka.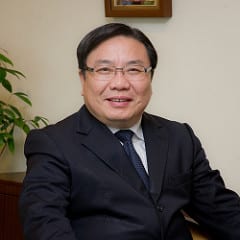 In response to a request from Colombo, the Bank has informed the Ranil Wickremesinghe government in writing that it will provide a debt service extension for 2022 and 2023, allowing Sri Lanka to postpone repayment of principal and interest owed to the Bank during these years.
The letter also stated that the Bank wants to speed up negotiations with Colombo regarding medium- and long-term debt treatment in 2023.
Sri Lanka's debt to China amounts to USD 7.4 billion, while it owes USD 1 billion to India as bilateral debt and another USD 4 billion given outside the bilateral debt during the recent food, fuel, and medical crisis.
The Chinese EXIM Bank claims to have financed a significant number of completed road, port, airport, and power projects in Sri Lanka, with around 40 projects completed so far.
This support came at a time when the Sri Lanka's government was under significant pressure due to dwindling foreign exchange reserves, which had fallen to USD 500 million.
Sailing through tough times
Last year, Sri Lanka faced a tough time when the country went bankrupt, lost dollar reserves to unprecedented levels, and defaulted on foreign debt which led to the ouster of the all-powerful Rajapaksa family.
The nation witnessed widespread protests, frequent blackouts, a shortage of essential food and drugs and inflation hitting an all-time high. Thus Sri Lanka eyed the IMF to end the island nation's economic woes.
Sri Lanka saw a 'once in a lifetime situation' when the president's building was attacked by a mob and left no choice but for Gotabaya Rajapaksa, the then president to leave the country.
IMF made it a prerequisite for Sri Lanka to elect a stable government with a political head to crack any deal or negotiations with the organisation. The country seems to be returning to normal under the presidency of Ranil Wickremesinghe.
In the past, the Rajapaksas and current President Ranil Wickremesinghe have utilised loans to fund large-scale infrastructure projects in Sri Lanka such as the Hambantota port, Mattala airport, Norocholai power plant, and Colombo port city. This has resulted in Beijing receiving long-term tax concessions and greater access to the island nation.
While Sri Lanka has favoured China as a key partner in recent years, it has been less willing to engage with India, largely due to pressure from Beijing.
India was the first country to come to rescue Sri Lanka in its hard times. India provided some 4 million dollars worth of aid including food, petrol and medicine, to Sri Lanka last year to tide over its raging economic crisis. Recently when India's External affairs minister S. Jaishankar visited Sri Lanka and got a cheerful welcome from Wickremesinghe cued towards better bilateral relations.
The political weather will remain uncertain until fresh elections happen. The nation is still cripplled by high inflation, food and fuel shortages and dwindling foreign reserves. Restructuring of loans by the IMF will not be a 'silver bullet' but surely help the country to stay afloat for some time. The island nation is betting on the 'Tourism sector' to revive its economy which got badly hit during covid.