During the opening of China's annual parliamentary meeting, Premier Li Keqiang stated that Beijing must encourage peaceful relations with Taiwan and work towards China's "peaceful reunification." Additionally, he stressed that China should take strong measures to prevent any attempts at Taiwanese independence.
Premier Li Keqiang expressed that since the people of China and Taiwan share a family bond, there should be progress made in economic and cultural exchanges and cooperation between the two sides. He also highlighted the need to enhance systems and policies that benefit the welfare of Taiwanese citizens.
Over the past three years, China has escalated its military presence near democratic Taiwan, which it claims as its territory.
Additionally, Beijing has accused the United States of "colluding" with Taiwan, resulting in a rise in tensions. In response to a visit to Taiwan by then-US House Speaker Nancy Pelosi, China conducted military exercises around Taiwan last year.
Taiwan has remained the bone of contention between the USA and China. The US has signed a "security partnership" with Taiwan, according to which if China attacks Taiwan, the US will directly enter the war to protect Taiwan's boundaries and territorial sovereignty. On the other hand, China openly claims Taiwan as part of its territory, which sooner or later will merge with its home country.
During the Munich Security Conference in Germany, Blinken reaffirmed the US stand on 'one China policy," and he underscored the importance of maintaining peace and stability across the Taiwan Strait.
Meanwhile, Taiwan's President Tsai Ing-wen has continuously proposed talks with China and asked China to respect Taiwan's sovereignty.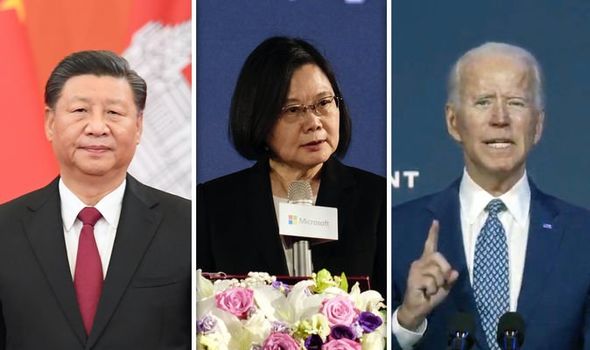 According to reports, China has announced an increase of 7.2 percent in its defence spending for 2023, compared to last year's 7.1 percent. As a result, the country plans to allocate a budget of 1.55 trillion yuan ($225 billion) for its defence expenditure this year.
The Chinese government has announced that it is targeting an economic growth rate of "approximately 5%" for the current year. This is part of the country's efforts to resume normalcy after lifting its strict COVID-Zero policy. In addition, the government is aiming to generate "around 12 million new urban employment opportunities" this year.
Despite posting a growth rate of only three percent in the previous year, the work report highlighted that China was able to effectively handle the COVID-19 pandemic and achieve economic and social development in a well-coordinated manner due to the strong leadership of the Party Central Committee.
The work report stated that despite numerous challenges and obstacles, China was able to maintain overall stability in its economic performance.
Tough times in China
The Chinese budget comes in the background when many investors and businesses are leaving the country due to China's strict zero-covid policy and the authoritative actions of the communist government.
The Chinese real estate sector, which contributes to at least 70 percent of the country's GDP, is also in crisis. In China, it is common for apartments to be sold to buyers before their completion. However, due to the COVID-19 pandemic and financial issues, construction progress slowed down significantly.
When builders were unable to deliver properties to home buyers, confidence in the sector dwindled, leading to a decline in housing sales to record lows. Consequently, numerous mortgage home buyers in China began defaulting on their commitments.
Table of Contents