The External Affairs Minister of India, S. Jaishankar, gifted his Australian counterpart Penny Wong, a cricket bat signed by Rohit Sharma, on Saturday.
The Australian cricket team is on an India tour and EAM  S.Jaishankar visited Australia, where he will meet with the Australian Prime Minister and will deliver the keynote address at the Raisina@Sydney Business breakfast.
Cricket Diplomacy
In a cordial exchange of gifts centered around the love of cricket, the Australian Foreign Minister gifted an Australian cricket team jersey to India's EAM with Jaishankar written on it.
Earlier than this, EAM had gifted a cricket bat signed by Virat Kolhi to his then counterpart Marise Paine during the Australia trip in February 2022. In October 2022 in another instance of cricket diplomacy,  EAM gifted a cricket bat to the Deputy Prime Minister of Australia and expressed their mutual admiration for cricket. 
This cordial exchange of gifts is a fine stroke of cricket diplomacy being conducted by both nations. The passion for cricket defines the sports ecosystem of both India and Australia. Cricket is among many points of convergence of interest between India and Australia and thus the scope of diplomatic engagement is becoming more comprehensive.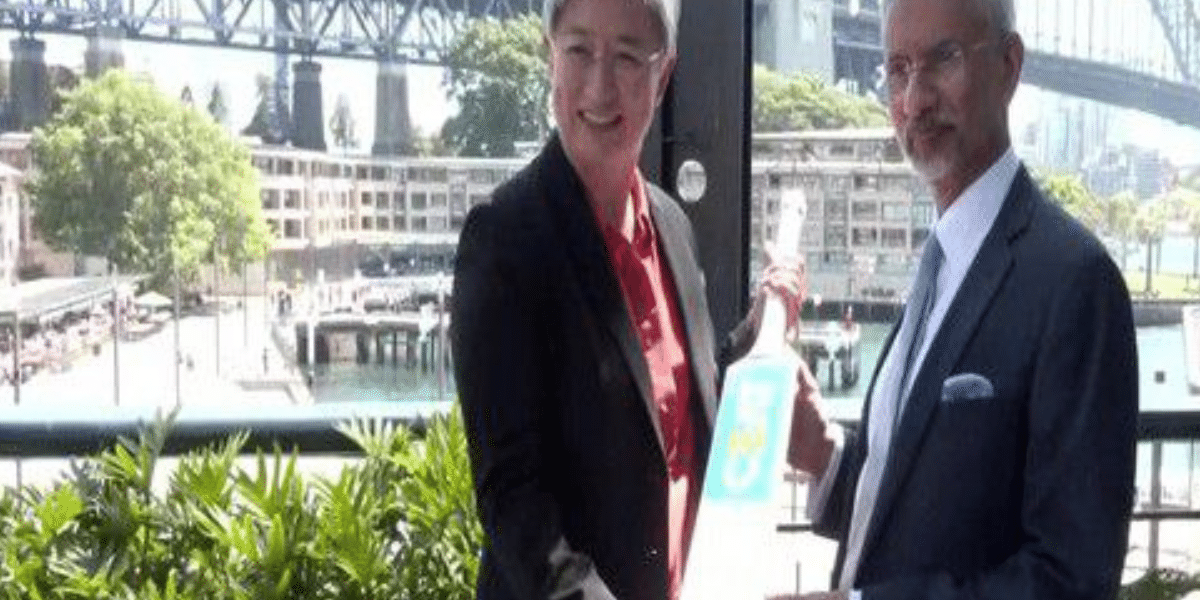 It should be mentioned that India and Australia are currently facing each other in Border- Gavaskar trophy hosted by India.
EAM trip to Fiji and Australia
External Affair minister in the first leg of his trip visited the Pacific island nation of Fiji and inter alia conducted quality cultural diplomacy when on February 16, EAM  Jaishankar participated in the 12th World Hindi conference, co-hosted by the governments of India and Fiji. Here at the World Hindi Conference in Sydney, EAM fine-tuned Cricket-Bat diplomacy was in play, which was reciprocated in equal spirit by his Australian Counterpart, Penny Wong.
EAM trip to Australia
The bilateral relationship between Quad member India and Australia is growing deeper, more meaningful, comprehensive, and broad-based, covering crucial issues, from peaceful & prosperous Indo-pacific to concerns.
EAM, on his Australian trip, called on the Prime Minister of Australia, Anthony Albanese, in Sydney, on Saturday. Tweeting about his meeting with the Australian PM, EAM Jaishankar said that their discussion reflected the full spirit of their strategic partnership.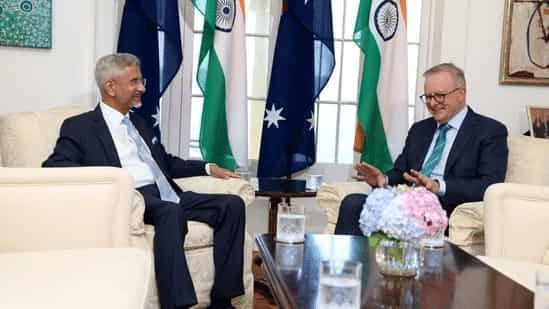 Cricket-trade-defense-supply chain
The canvas of the India-Australia bilateral relationship is painted by love for the sport of cricket, a shared vision of Indo-pacific, equal focus on supply chain resilience & diversification, enhancing bilateral trade, and vibrant diaspora engagement among many others.
In April 2022 India and Australia signed the historic Economic Cooperation and Trade Agreement (ECTA). ECTA is the first such broad trade agreement that India has signed with any developed country in the last decade. The ECTA will provide preferential zero-duty market access to over 6000 Indian products in Australia that will benefit India's labor-intensive sector such as gems & jewelry, leathers, and textiles among others.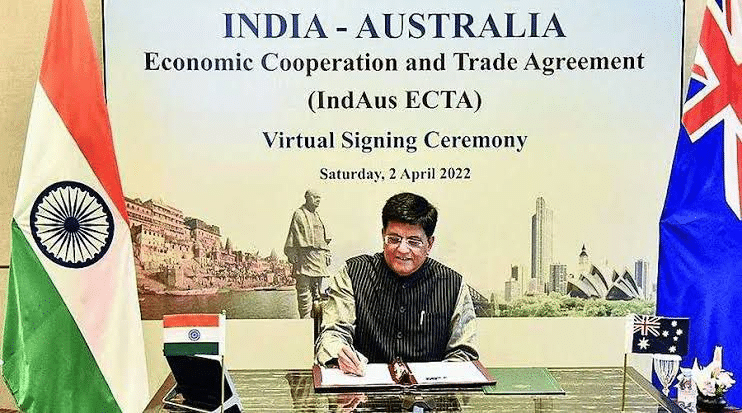 On the Defence & security cooperation front, India and Australia are both members of Quad and share a common vision for a free, peaceful, and prosperous Indo- Pacific. To broaden the scope of security & defense cooperation, India and Australia have upgraded their relationship from a bilateral strategic partnership to a comprehensive strategic partnership in 2020.
The militaries of Quad, which includes Australia, Japan, the USA, and India, participated in a joint military exercise called the Malabar exercise in November 2022.
China Factor in India- Australia bilateral
China's aggressive behavior in the Indo-pacific, weaponization of trade & supply chain & diversification of the supply chain defines the convergence between the India-Australia bilateral relationship & their respective strategic calculations. But besides & beyond China, both countries share concerns from Climate Change to Free and open-sea lines of communication, secure & stable Indo-pacific, trade & diaspora engagement, people-to-people contact, cooperation in space missions, and cyber security, among others.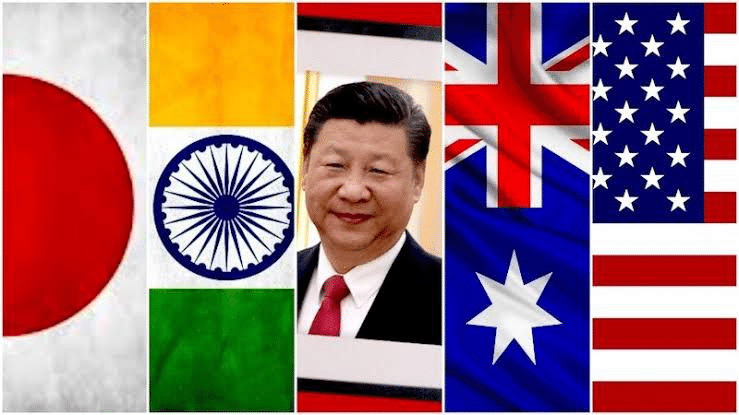 Ocean Ahead and troubled water
Australia is home to around half a million Indian citizens and this makes India-Australia ties more organic.
India has recently raised the issue of the vandalism of a temple in Melbourne with the Australian government. Such incidents and their periodicity pose a challenge to bilateral relationships.
The framework of a bilateral relationship between India and Australia will keep on evolving and will become more mature, engaged, and comprehensive with time, as the two nations illustrate the classic tale of like-minded nations.