On Friday, the temperature in most parts of the Delhi was below 40 degrees due to partly cloudy skies.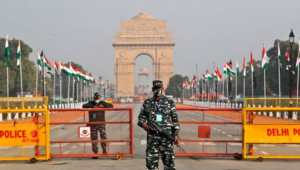 According to the Indian Meteorological Department, Delhi will be at 44 degrees Celsius when the sun goes down next week. Temperatures in the nation's capital stayed below 40 degrees Celsius on Friday, even though the sky was partly clouded.
There was a high temperature of 39.3 degrees Celsius at the Safdarjung Observatory in Delhi, which is the city's main weather station. This is much higher than the average temperature for this time of year.
Most parts of northwest India are going to experience a temperature rise by 3 to 5 degrees Fahrenheit in the next five days, based on historical records. According to the weather forecast, the temperature in Delhi is expected to reach 44 degrees on Thursday.
In April of this year, the city saw eight heatwave days, the most since it was last hit by 11 in the same month in 2010.
Plains areas that have temperatures above 40 degrees Celsius and at least 4.5 notches above the average are considered to be in a heatwave when they have high temperatures. The International Meteorological Organization (IMD) says that when the temperature difference from normal is more than 6.4 notches, it's a severe heatwave.
On April 21, 2017, the temperature in the nation's capital reached 43.2 degrees Celsius. On April 29, 1941, the month's highest temperature ever recorded was 45.6 degrees Celsius.
The weather department had previously said that heatwaves would be stronger and more common in April in parts of northwest India and central India.
Published by: Gargi Sharma
Edited by: Aaradhana Singh