AAM has announced some action plans to curb down the pollution and not let Delhi become a gas chambre. We would discuss the history of how we have been tackling it since 2016 and that what is new now. This article discusses that how did they overcome the challenges previously and now what is different with plan. emphasis has been laid on 5 new strategies.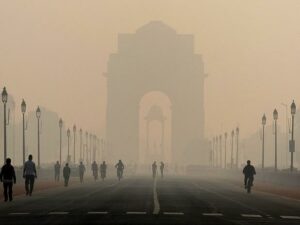 Delhi chief minister Arvind Kejriwal is back with new action for the winter season 2022 with respect to pollution. They have listed and published fifth teen point plan to reduce pollution levels.
Special emphasis is being poured in Delhi because of the high PM found in the air quality index test. Since last few years it has so toxic to live in. Even the govt official call it as a gas chambre. It all started since 2016.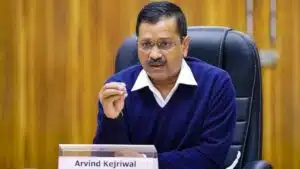 When such thing commenced people misunderstood it as fog. But later when everyone read in headlines of newspaper or tele vision media, at that time all got aware about the smog. Smog is a combination of acidic gases like Sulphur oxide, carbon mono oxide, nitrogen oxide, ground level ozone and few more.
In 2019, to tackle this trifle chief minister Arvind Kejriwal distributed N-95 mask to school going children. It was distributed to all the educational institution limited to 12th standard.
This decision was also taken because of the reason that it was observed many people started developing lung diseases and breathing problems like asthma. So, to protect the young population masks were distributed.
So, this all was the back ground for the further discussion and present circumstances. So, what we emphasized at is that government has been giving it best to curb this issue. But has been failing by, all these years.
Last year they did succeed in bring down the pollution composition of PM 10 to a good extent. Of approx. 18 per cent. Therefore, now it is back with fifth teen action plan for 2022 winter season with respect to pollution.
Fifth teen action plan for 2022 winter season with respect to Delhi pollution
First and foremost, comes the cutting down of stubble burning. One of the most important and real culprits of pollution in Delhi. Farmers burning their crops to make the land clean again for cultivation purpose.
Now instead of burning farmer use some chemical that is this:
Bio Enzyme-PUSA
:
The Indian Agriculture Research Institute has devised a radical solution for stubble burning in the form of a bio-enzyme called PUSA. When sprayed, this enzyme decomposes the stubble in 20-25 days, turning it into manure, further improving the soil quality.
Inspection of diesel and petrol cars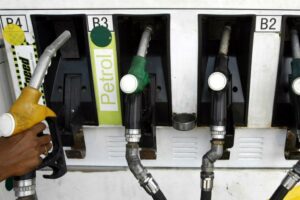 Diesel cars which have crossed up to 10 years and petrol cars which have crossed up to 15 years must not be allowed to run on road. Their use must be terminated strictly. Also, the cars which are parked and are of no use or is scrap must be sold by the owner, otherwise government would do the honors.
Cease the use of polluting resources
Cease the use of polluting resources by industries as it may not be good for environmental air. Instead, now industries must shift on Png, piped natural gas.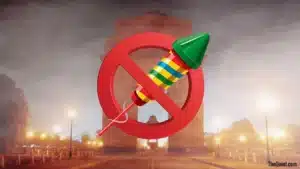 Cracker not only pollutes the air index but also creates so much noise. The one burning the crackers either wears a fake smile on the face or evil. Such a futile activity and many people do invest here. Banned for the greater good.
Real- time study on pollution
The Delhi government will conduct a real-time source apportionment study in collaboration with IIT Kanpur to know the amount of pollution and its source at any given point of time. Samples of air can be taken to identify the source of pollution, if it is from a vehicle, stubble burning or any industry. "We have established a super site on Rouse Avenue for this purpose and deployed several mobile vans equipped with various instruments. We are expecting to receive the data from October 20th onwards. There will not only be source apportionment but source forecasting as well," said Kejriwal.
---
Read More: Caught on camera: Youth stabbed to death by three in northeast Delhi
---