Nana Patekar, well-known for his iconic role in the 'Welcome' film series, will not be reprising his character Uday Shetty in the third installment, 'Welcome to the Jungle.' During the trailer launch event for Vivek Agnihotri's film 'The Vaccine War,' the actor clarified that he was not approached for the movie and playfully attributed it to his age.
Patekar's Iconic Character and Social Media Stardom
Nana Patekar's portrayal of Uday Shetty in the 'Welcome' film series has cultivated a massive fanbase. His character enjoys constant attention on social media due to his impeccable comedic timing and witty exchanges with Anil Kapoor's Majnu Bhai. Fans frequently create and share memes centered around these iconic characters, keeping the audience entertained.
A Change in the Cast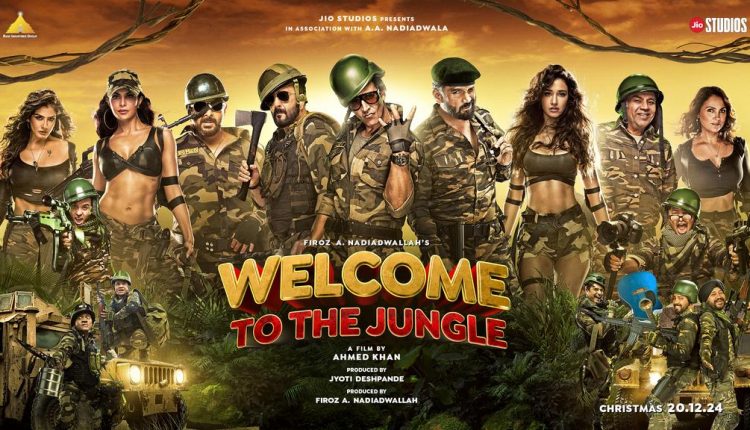 Fans were taken aback when the creators of 'Welcome 3' revealed that Nana Patekar and Anil Kapoor would not be returning to play their beloved roles. Instead, the roles have been entrusted to Sanjay Dutt and Arshad Warsi, renowned as the Munnabhai duo.
Patekar's Light-Hearted Response
In a light-hearted vein, Nana Patekar remarked, "I am not a part of it; perhaps they believe hum bohot puraane ho gaye hai (I have become quite old)." He humorously pointed towards Vivek Agnihotri, stating, "He doesn't seem to think I've aged that much, as he cast me in his film. It's that straightforward."
The Film's New Cast
This movie serves as the third installment of the 'Welcome' franchise and boasts an ensemble cast that includes Akshay Kumar, Raveena Tandon, Disha Patani, Jacqueline Fernandez, Lara Dutta, Suniel Shetty, Sanjay Dutt, Paresh Rawal, Arshad Warsi, Tusshar Kapoor, Shreyas Talpade, Rajpal Yadav, Johny Lever, Kiku Sharda, Krushna Abhishek, Rahul Dev, and the singing duo Daler Mehndi and Mika Singh.
Patekar's Return to the Big Screen
'The Vaccine War' marks Nana Patekar's return to the big screen after a five-year hiatus since 'Kaala,' where he played the antagonist opposite Rajinikanth. However, his career faced controversy when actress Tanushree Dutta accused him of sexual harassment on the sets of 'Horn Ok Pleassss,' leading to the MeToo movement in Bollywood. Following these allegations, Patekar has been less frequently seen working in the industry.
Patekar's Perspective on His Career
Discussing his absence from the industry, Nana Patekar shared, "The industry will never close its doors if you are committed to doing good work. Opportunities will continue to come your way if you are willing to work hard. It's essential to know if a role aligns with your intentions. I approach every film as if it's my first and last opportunity. Everyone gets a chance; the choice to accept it or not is yours."
Akshay Kumar's Surprise Announcement
As a special birthday gift to himself and his fans, Akshay Kumar made a thrilling film announcement on his 56th birthday – the third installment of his popular comedy film series 'Welcome.' The film is produced by Jyoti Deshpande and Firoz A Nadiadwallah and is set to hit theaters on December 20, 2024. Ahmed Khan takes the directorial reins.
A Successful Franchise
The 'Welcome' film series began with the release of the first installment in 2007, followed by 'Welcome Back' in 2015, both directed by Anees Bazmee.