In an indirect jab Vivek Agnihotri challenged Anurag Kashyap to prove that the four years of research on "The Kashmir Files" were a fabrication.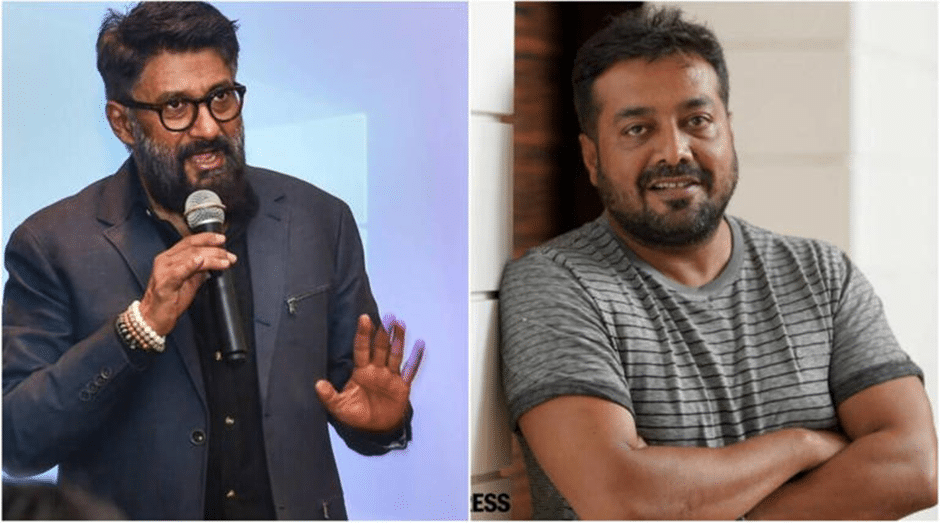 Vivek Agnihotri and Anurag Kashyap are in a Twitter battle. And because of The Kashmir Files, they are at war with one another. When Anurag claimed that "Pushpa, Kantara, and KGF" wrecked Bollywood, everything began to unravel. When Anurag asked Vivek Agnihotri to "do a little more research," their argument on Twitter heated up even further. The latter responded by requesting that the Dobaaraa director disprove his four-year study for The Kashmir Files.
Anurag Kashyap and Vivek Agnihotri were on opposite sides of the Twitter debate over comments made about The Kashmir Files, which split the social media platform in two.
VIVEK AGNIHOTRI AND ANURAG KASHYAP'S TWITTER WAR BECOMES UGLY
Ever since The Kashmir Files debuted in theatres in March 2022, it has been a hot topic of conversation. The movie ranked among the highest-grossing Bollywood productions of the year. However, over the previous few months, The Kashmir Files courted a number of controversy.
The most recent one is the verbal exchange between Vivek Agnihotri and Anurag Kashyap. Vivek did not appreciate Anurag's statements about how "Pushpa and KGF wrecked Bollywood." In response to his remarks, the director of The Kashmir Files referred to Anurag as a "Bollywood Milord."
"Sir aapki galti nahin hai, aap ki filmon ki research bhi aisi hi hoti hai jaise aapki mere conversations pe tweet hai," the "Gangs of Wasseypur" director replied to Vivek's tweet. We have the same media, both of us.
Next time, do some serious research, please. Vivek fired back at Anurag's recently released movie "Dobaara" by asking the "Manmarziyaan" director to show that the four years of study on "The Kashmir Files" were a fabrication.
The director of The Tashkent Files replied, "Bholenath, aap lage haath sabit kar hi do ki #TheKashmirFiles ka 4 saal ka research sab jhooth tha. Girija Tikoo, BK Ganju, Airforce killing, Nadimarg sab jhooth tha. 700 Panditon ke video sab jhooth the. Hindu kabhi mare hi nahin. DOBAARA aisi galti nahin hogi, ap prove kar do.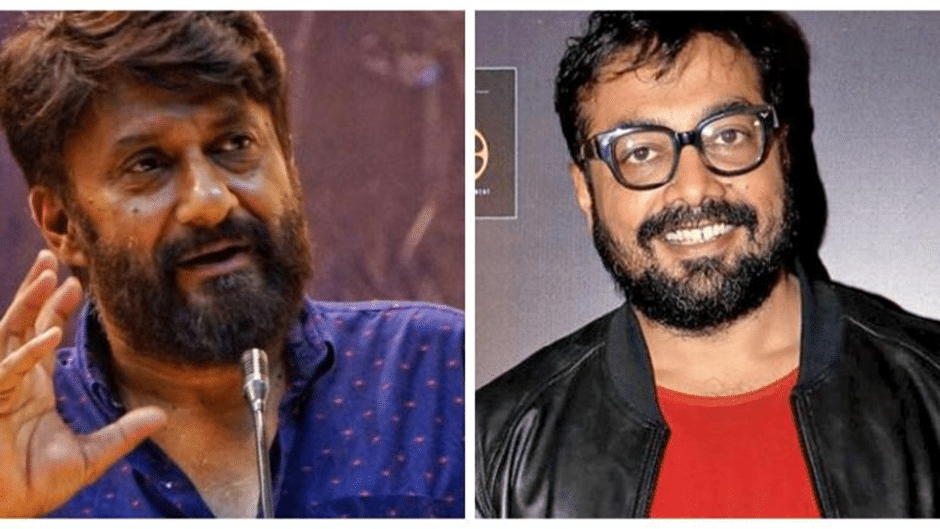 Where it all started?
Anurag Kashyap recently discussed how "Pushpa, Kantara, and KGF" devastated Bollywood in an interview. In response to Anurag's opinions, Vivek posted on Twitter, saying, "I totally totally totally disagree with the views of Bollywood's one & only Milord. Do you agree?
Anurag stated during the discussion, which was hosted by Galatta Plus, "With pan-India, what is happening right now is that everyone is trying to make a pan-India film. Success will be between 5 and 10%. Kantara and Pushpa, among other movies, offer you the confidence to speak your tales publicly.
However, no matter how good KGF 2 was, when a project is put up to imitate it, terrible things start to happen. Bollywood destroyed itself by jumping on the trend. Find movies that make you feel confident. Vivek Agnihotri and Anurag Kashyap's Twitter argument drew a lot of attention from the twitter users.
In the meantime, Vivek has begun filming his upcoming movie, "The Vaccine War," which is scheduled to enter theatres on July 4th, 2023. The director updated his social media accounts by posting an image of the movie's screenplay along with a clap from the mahurat shot.
In the caption, he wrote:, "GM. We live for new things. New happiness. New laughters. New challenges. However, we tend to stick with the tried-and-true because we feel at home there. The fastest and most certain approach to happiness is to embrace uncertainty. The Unknown. #CreativeConsciousness".