At the Mussoorie campus of the National Centre for Good Governance (NCGG), two weeks capacity-building program for the Civil servants of Bangladesh, Maldives, and Arunachal Pradesh commenced on 9th January.
This included 39 officers from Bangladesh (56th batch), 26 participants from Maldives (20th batch), and 22 participants from Arunachal Pradesh in the first capacity-building program for the state. Started on 9th January, the training will continue till 20th of this month.
The inaugural session was chaired by Shri Bharat Lal, Director General of, the National Centre for Good Governance. He addressed the officers and stressed providing the effect of public services. give good examples of good governance models that have helped provide seamless services to citizens suggest drinking water electricity access to clean cooking gas connections and speed internet connections among other things.
First Day First Training
The first-day session was also attended by the course coordinator of Maldives Dr. A.P Singh, course coordinator of Arunachal Pradesh Dr. B.S Bisht, course coordinator for Bangladesh Dr. Mukesh Bhandari and Dr. Sanjeev Sharma, faculty, NCGG, Mussoorie.
In furtherance of prime minister Shri Narendra Modi's philosophy of 'Vasudev Kutumbakam' and 'neighborhood first policy', capacity-building programs for the civil servants of Bangladesh and Maldives have also been started by NCGG with the support of the Ministry of External Affairs, Government of India.
Dr. Jitendra Singh, Minister of State, Ministry of Personnel, Public Grievances and Pensions directed to hold of a special program for the Civil servants of Arunachal Pradesh to further improve the governance and public services delivery in North-East and border States. The first batch of civil servants of Arunachal Pradesh will also be trained under NCGG's capacity-building program as per the MoU signed in 2022.
In this two weeks program for civil servants of Bangladesh,  Maldives, and Arunachal Pradesh,  Civil servants are to interact with experts on diverse topics,  viz.  the changing paradigm of governance, the vision of India in 2047, and the role of civil servants,  decentralized Municipal solid waste management,  the role of Government recruitment agencies to strengthen governance,  health care services in remote areas,  ethical perspectives in governance, disaster management, an overview of rural development in India, approach to SDGs by 2030, governance in India, Climate Change and its impact on biodiversity- policies and global practices, and tiger option practices, Life,  circular economy, etc.  among other important areas.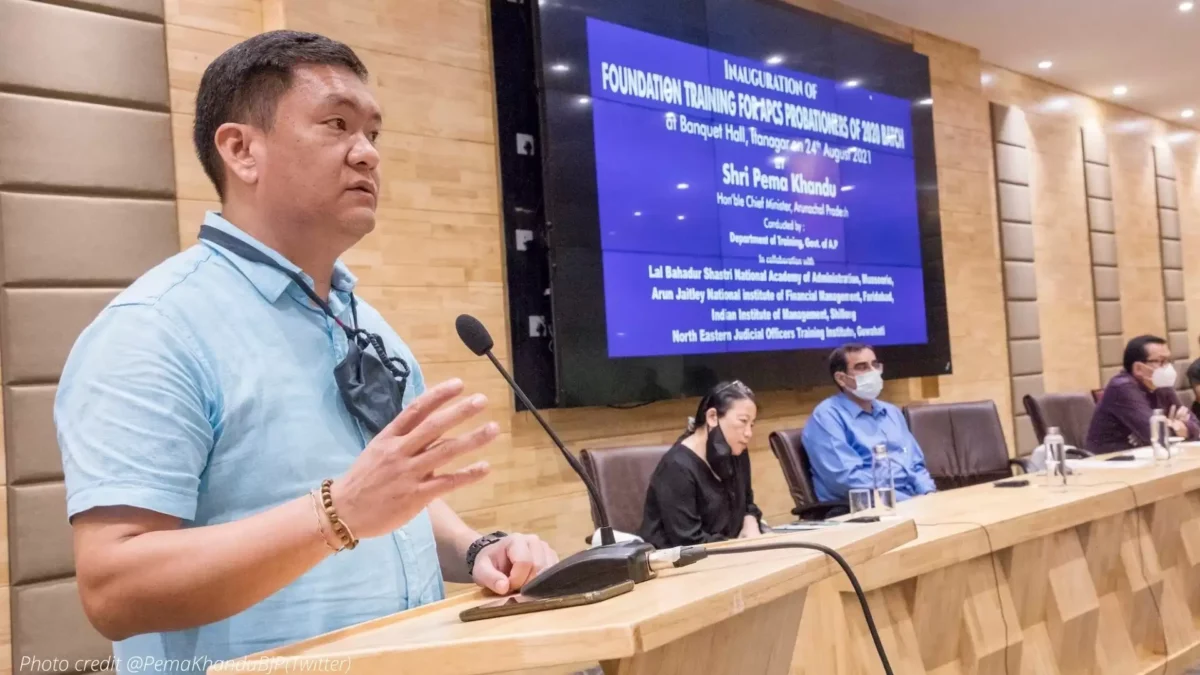 National Centre for Good Governance
It was set up in 2014 by the Government of India as an apex-level institution in the country with a mandate to work on good governance, policy reforms, training, and capacity building of Civil Servants of India as well as of other developing countries. It also works as a think tank of the government. In partnership with the ministry of external affairs, NGCC has an important role in training Civil servants of 15 countries so far, viz. Bangladesh, Kenya, Tanzania, Tunisia, Seychelles, Gambia, Maldives, Afghanistan, Sri Lanka, Laos, Vietnam, Bhutan, Myanmar, and Cambodia.
As part of the program, the participants will also be taken for exposure visit to various Institutions such as Smart City, Indira Paryavaran Bhawan: Zero energy building, Parliament of India New Delhi, Municipal Council, Pradhanamantri Sangrhalaya.