Ghanaian footballer Christian Atsu was discovered dead under his house in southern Turkey following last week's massive earthquake as reported by the ex-Chelsea winger's agent.
The 31-year-old Ghanaian had been missing since February 6, in the earthquake held  in Hatay, where an apartment building collapsed due tremendous shocks. "Atsu's lifeless body was discovered under his collapsed building," Murat Uzunmehmet, told reporters.
What is the actual incident that happened?
The body of Ghanaian footballer Christian Atsu was recovered from the rubble of Turkey's devastating earthquake after a 12-day search. "Atsu's lifeless body was found beneath the rubble. More items are being removed at the present time. His phone was also found "In Hatay, Turkey, where Atsu was playing for Hatayspor, he told reporters.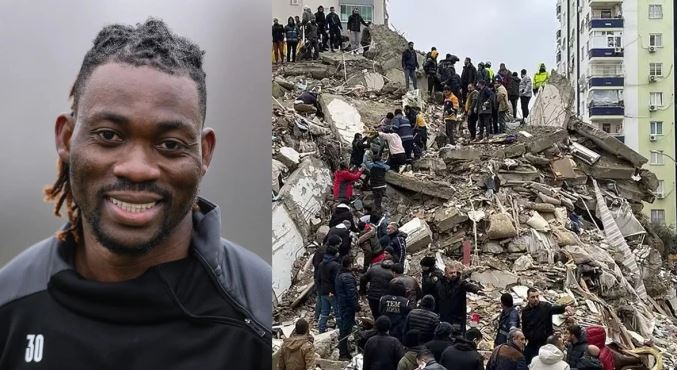 On Friday, it was confirmed that Atsu had planned to go to visit family but had cancelled his flight the day before the earthquake after scoring a last-second winner for his team against Kasimpasa.
What did the club officials say about his death?
Fatih Ilek, the club's manager, stated on Friday that he was supposed to depart Turkey hours before the earthquake, but decided to stay after scoring a crucial goal for his team.
"This was his destiny. He had a ticket to go but because he scored, he changed his mind about leaving. He was caught in an earthquake on his happiest day," said Mr Ilek.
Nana Sechere, his agent, confirmed on Saturday morning that the former Newcastle United player's body had been discovered, 11 days after the earthquakes that devastated Turkey and Syria.
"It is with the heaviest of hearts that I have to announce to all well wishers that sadly Christian Atsu's body was recovered this morning," he said.
"My deepest condolences go to his family and loved ones. I would like to take this opportunity to thank everyone for their prayers and support. I ask that whilst we make the necessary arrangements, that everyone would please respect the privacy of the family during this very difficult time."
What actually occurred in Turkey?
While rescue teams continue to remove people alive from the wreckage of buildings destroyed by the world's biggest earthquake in more than a decade, the death toll in Turkey and Syria has topped 45,000.
Millions of people have been displaced, and families still waiting to reunite with relatives in Turkey are getting increasingly angry at what they regard as fraudulent building methods and severely faulty urban development that has resulted in the collapse of thousands of houses and businesses.
The Ronesans Rezidans (Renaissance Residence), where Atsu is supposed to have lived, was one such structure that collapsed. While there were initial statements that Atsu had been rescued shortly after the magnitude 7.8 and 7.5 earthquakes struck on 6 February, the footballer's agent later tweeted that Atsu had not been discovered.
Mr Sechere had released another update on Tuesday indicating that, despite two pairs of his shoes had been found, that remained the situation, with a sequence of tweets reading: "It has been nine days after the earthquake and we still have not identified Christian.
Who is Christian Atsu?
The 31-year-old winger was a member of Ghana's national team and played for Turkish club Hatayspor. He has previously worked his way up the ranks at world-famous English football clubs such as Chelsea and Newcastle United. He had joined the Turkish club in Antakya.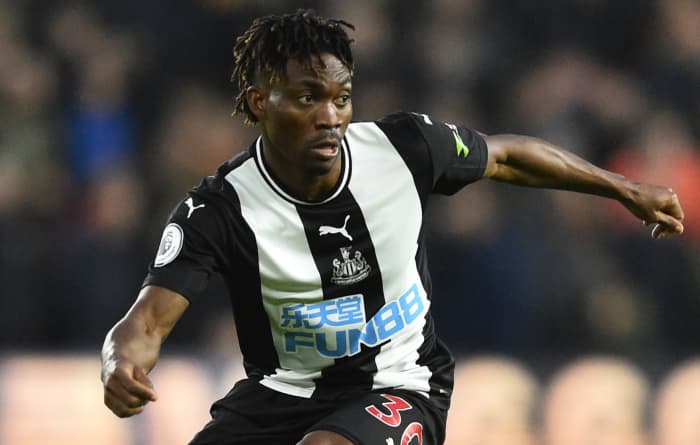 Atsu began his career with FC Porto in Portugal before joining Premier League heavyweights Chelsea in 2013 for 3.5 million pounds. On loan, he played for Everton and Bournemoth in England, as well as Malaga in Spain. He then joined Newcastle United in 2017.
Read Next: Lionel Messi's move to PSG seems evident after his father's verdict