There has always been a quest for real-time maps, and mapping for humanity has always eluded the first responders. On the 6th of February, a powerful, catastrophic earthquake rocked the levant region of the Middle East.
Such an Earthquake which the region has never seen before, was recorded at a Richter scale of 7.8 with an encompassing region of Central and Southern Turkey, Northern and Western Syria.
With the First Primary wave at 4.14 PM Local time (TRT), 1.17 (GMT). This was followed by a 7.7 Richter scale earthquake about 9 hours later. The Epicenter of the Earthquake was 34 kilometres (21 miles) city of Gaziantep.
After all this, there were 2,100 aftershocks with innumerable damages resulting in 41,000 lives lost, with over 35,400 in Turkey and 5,700 in Syria, with estimated damage being $84.1 billion, which ranks as the fourth costliest earthquake ever recorded.
This shall be recorded as the strongest earthquake in terms of powerful intensity after the 1939 Erzincan earthquake and the 1822 Aleppo earthquake for Turkey and Syria, respectively, which in Geological terms was primarily caused due to strike and slip faulting.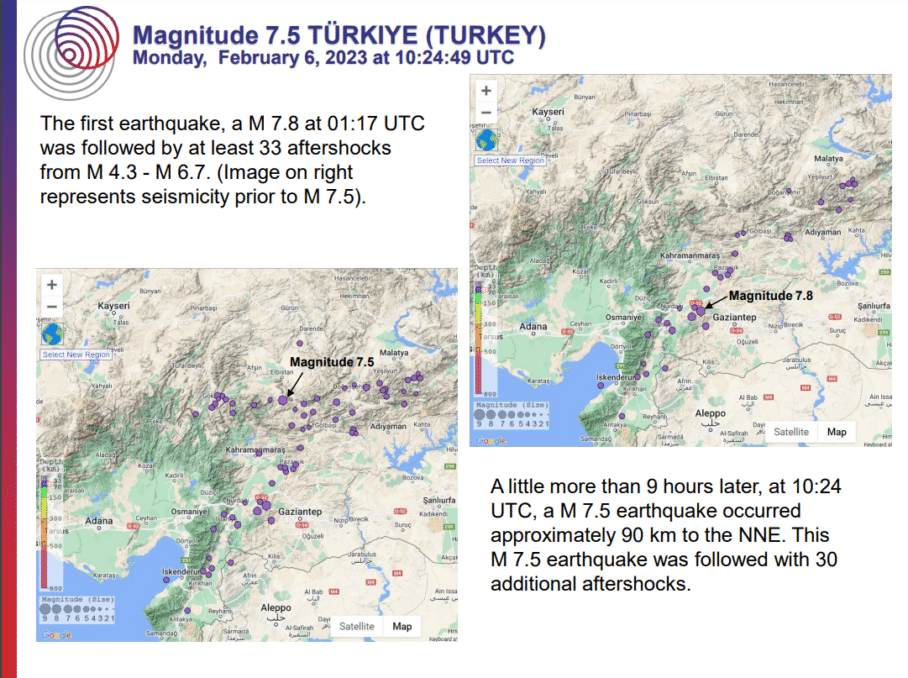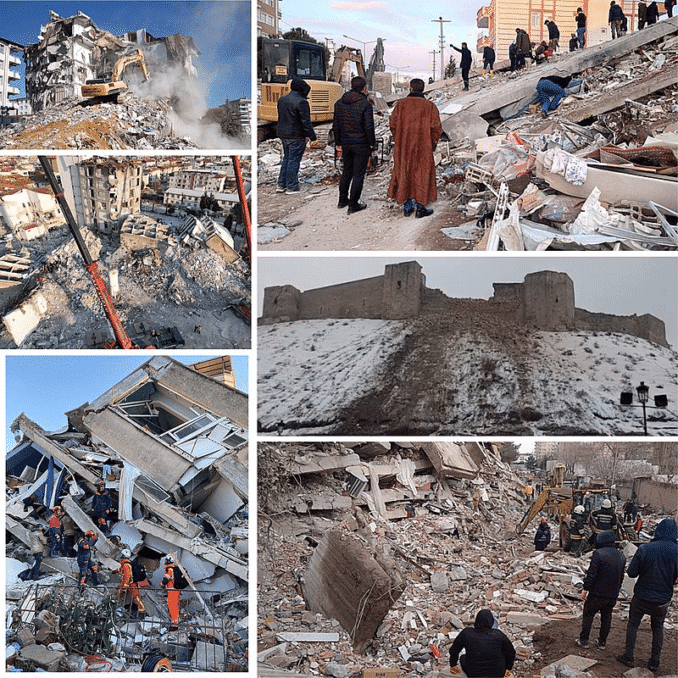 Humanitarian Effort
Close to 105 nations have given aid to the affected nations of Turkey and Syria. India has played a lead role in launching operation dost with the help of the National Disaster Response Force (NDRF), which has assisted The Indian Army has mobilised an 89-member medical team to earthquake-hit Turkey. They are equipped with X-ray machines, ventilators, an oxygen generation plant, cardiac monitors, and other equipment to establish a 30-bedded medical facility and 150 rescuers and sniffer dogs.
Other prominent organisations included in Humanitarian efforts are Doctors without Borders, International Rescue Committee, Oxfam, Apple Inc and Political organisations like Hezbollah.
Mapping for Humanity or Humanitarian Mapping and why does it matter?
Over the years, maps started becoming Open Source away from bureaucracy, and this became a phenomenon with Google Maps launching its free navigation services on its android applications at the same juncture during the early 21st century users wanted easy access to edit map data, and this paves the way for OpenStreetMap's popularly known as OSM.
OSM was started in 2003 by Steve Coast, and soon, it gained momentum during the London Subway Terror Attacks in 2005 when real-time was needed. That was the time when mapping for humanity was realised.
However, the Humanitarian mapping concept came into prominence during the Haitian earthquake of 2010 when volunteers started mapping building footprints and connected roads to help first responders like Doctors Without Borders (MSF), Red Cross etc. The platform for mapping building footprints is Humanitarian Open Street Map Tasking Manager. (hotosm.org)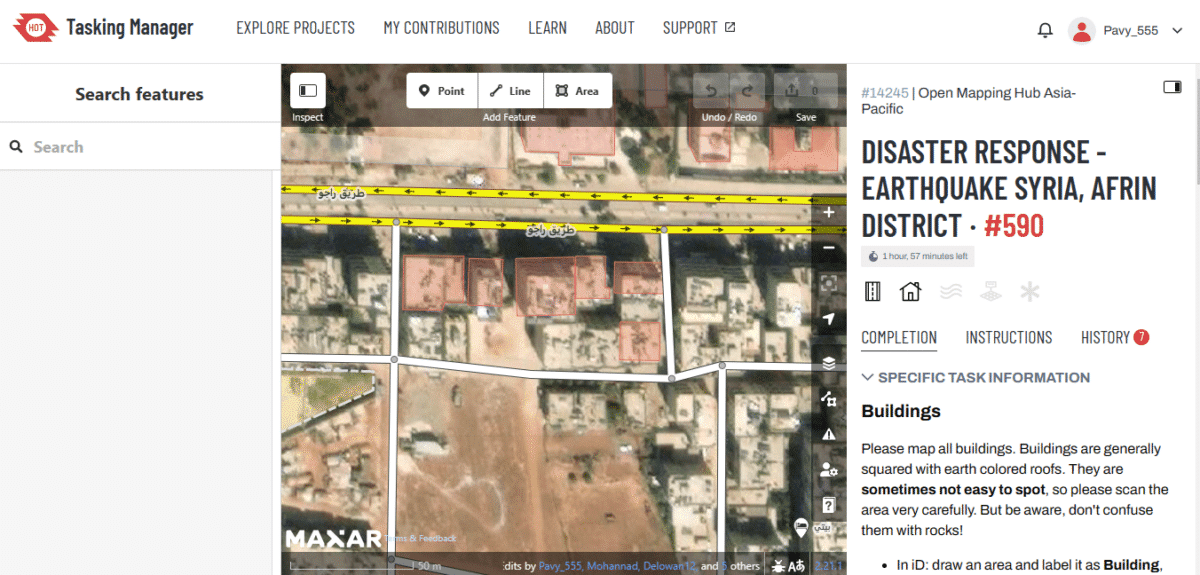 Which organisations are involved in Syria and Turkey for Mapping for Humanity?
Over the years, Voluntary Mapping organisations have developed Humanitarian Open Street Maps for this earthquake. Asia Pacific Hub has come to the forefront. There were established in early 2021 and have extensively mapped in 25 different countries; they also provide financial and technical support to massively scale local edits on OpenStreetMap (OSM). One organisation they have informal partnerships with is GREd Foundation in Assam, an organisation I am working with as a GIS Faculty.
They are now actively working in Syria to map tasks in Aleppo and the surrounding regions, a job I am personally mapping and supervising with the NGO I am working for.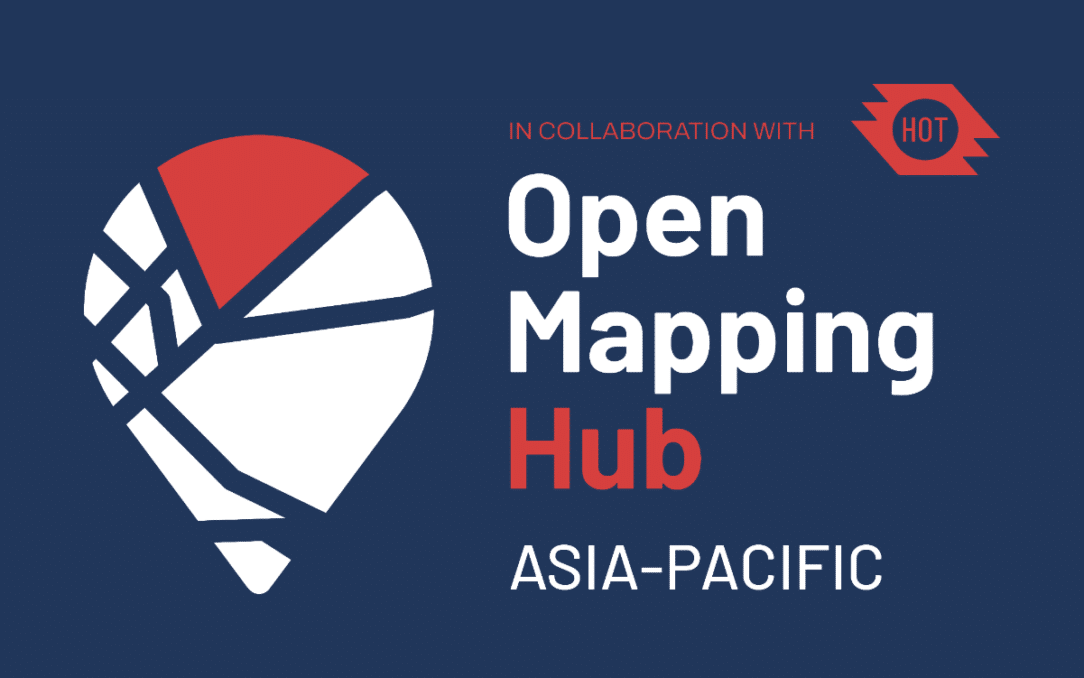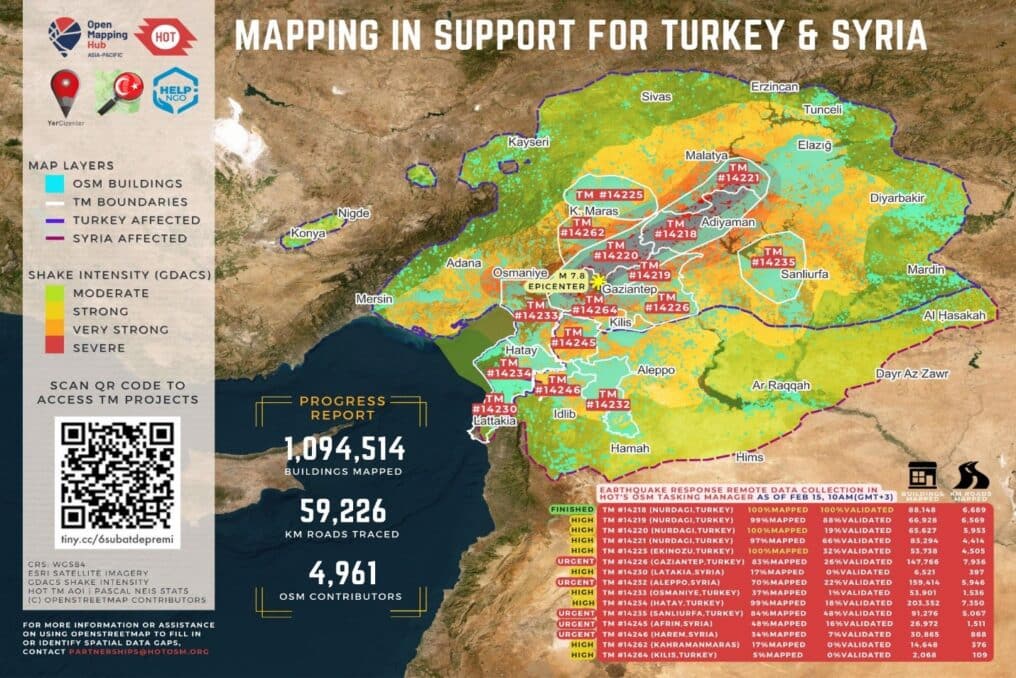 Other local NGOs are doing a stupendous task, such as Yer Çizenler, a Turkish-based NGO.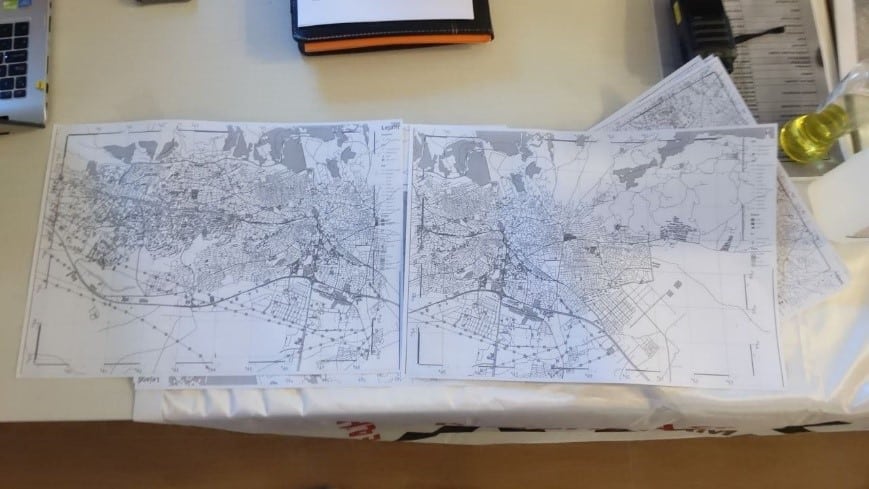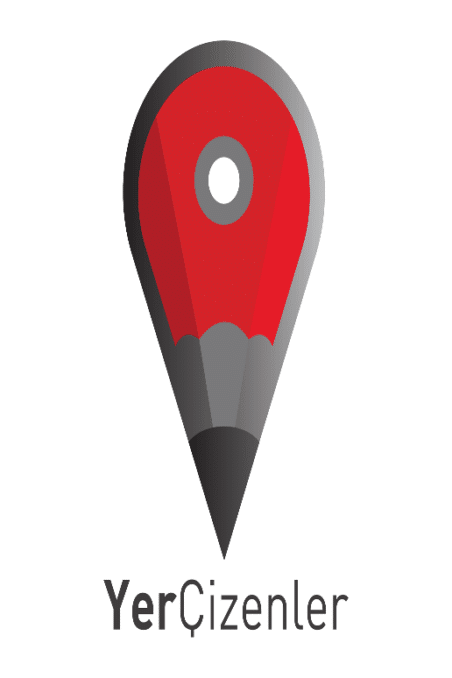 More voluntary mapping work is expected to occur in the upcoming days, generating critical map data that can save many lives still under the rubble and endangered. Humanitarian Mapping certainly plays a vital role in servicing humanity through Maps.