The first G20 Finance Ministers and Central Bank Governors (FMCBG) and 2nd Finance and Central Bank Deputies (FCBD) Meetings were held  in Bengaluru from 22nd-25th February 2023. India holds the presidency for this year's G20 summit. The members began with paying tribute and expressing solidarity to the people of Turkey and Syria for the tragic loss of life and destruction caused by the devastating earthquakes on 6 February 2023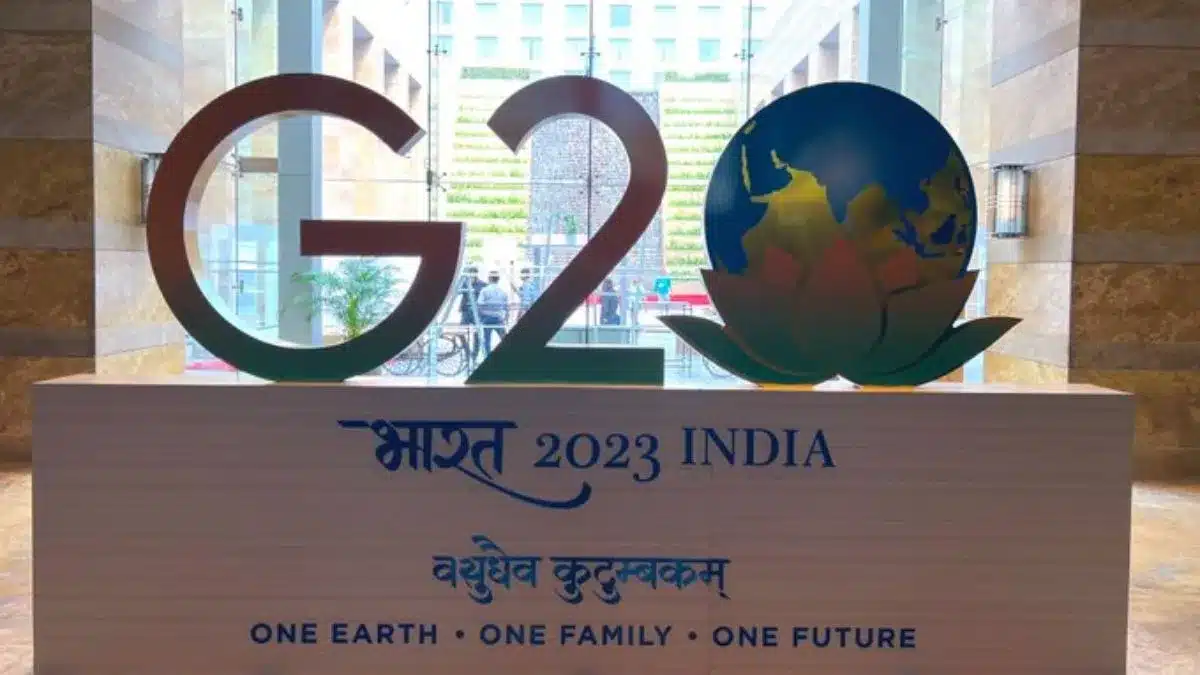 G20 talks on global economy
There was also discussion about the war in Ukraine and its impact on the global economy. Most members strongly condemned the war in Ukraine and stressed that it is causing immense human suffering and exacerbating existing fragilities in the global economy – constraining growth, increasing inflation, disrupting supply chains, heightening energy and food insecurity, and elevating financial stability risks
As per the members of G20 the global growth remains slow, and downside risks to the outlook persist, including elevated inflation, a resurgence of the pandemic and tighter financing conditions that could worsen debt vulnerabilities in many Emerging Market and Developing Economies (EMDEs).
Need for well-calibrated monetary, fiscal, financial, and structural policies to promote growth and maintain macroeconomic as well as financial stability was supported . There were talks about continued efforts to enhance macro policy cooperation and support the progress towards the 2030 Agenda for Sustainable Development.
Central banks will remain strongly committed to achieving price stability, with their respective timelines. They will ensure inflation is monitored and will clearly communicate policy stances to help limit negative cross-country spill overs.  
Building on the G20 Bali Leaders Declaration, there were discussions about mapping exercises on food insecurity currently being undertaken by the FAO (Food and Agriculture Organization) and the World Bank. A Framework Working Group is being tasked under the G20 Indian Presidency to work on macroeconomic scenarios, consequences and impacts of food and energy. 
Work to strengthen Multilateral Development Banks (MDBs) that play a key role in development financing is planned to be undertaken in the summit. The International Financial Architecture Working Group will be tasked to work with the MDBs to develop a G20 Roadmap, for implementing the recommendations of the G20 Independent Review of MDBs Capital Adequacy Frameworks (CAF).
Commitments were made to maintain a strong and effective Global Financial Safety Net with a strong, quota-based, and adequately resourced IMF at its centre through introduction of new quotas and follow ups on the previous policies.
Urgency address to the debt vulnerabilities in low and middle-income countries. Strengthening multilateral coordination by official bilateral and private creditors is needed to address the deteriorating debt situation and facilitate coordinated debt treatment for debt-distressed countries.
Promises were made to stand by all the commitments made in the ''Common Framework for Debt Treatments beyond the DSSI''.
Strengthening the global health architecture for pandemic prevention, preparedness and response (PPR) through continued collaboration was finalized.
G20 Chair's Summary and Outcome Document First G20 Finance Ministers and Central Bank Governors Meeting Bengaluru, February 24-25, 2023 was released by the government of India on 25th of February. Here is the link, click to know more!
https://www.g20.org/content/dam/gtwenty/gtwenty_new/document/1st%20FMCBG%20Chair%20Summary.pdf
---
Read More Such Articles
Nifty to include Adani Wilmar, Adani Power in indices from March 31
PM Modi hopes G20 draws inspiration from Vibrancy India's economy.
Nokia Redesigns Logo In A Strategic Bid To Encourage Growth