At the UN biodiversity conference in Montreal, Canada, Union Environment Minister Bhupender Yadav said, There is a need to set up a dedicated system for the allocation of appropriate funds to the developing nations. He urges to operationalize this new exclusive fund to developing country parties as earlier as possible as this fund will help developing countries to successfully and effective implementation of the post-2020 global framework.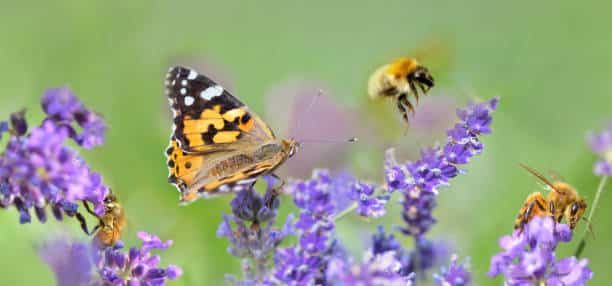 India's position in the biodiversity conference
Union Environment Minister Bhupender Yadav has said that the conservation of the ecosystem and the restoration of the loss of global biodiversity are essential for the development of the socio, economic status of people. He said the conservation of the ecosystem is important for well being of people and for the enhancement of sustainable development.
Mr. Yadav stated this while addressing the stocktaking plenary at the United Nations Biodiversity Conference, COP15 in Montreal, Canada. He defined India's position that the goals and targets in the Global Biodiversity Framework should be ambitious as well as realistic and practical.
He said that conservation should be based on common goals but also on the alignment of distinctive responsibilities and particular capabilities.
Minister put focuses on the fact that in a country like India, agriculture is the backbone of the national economy. In a developing country, it is not possible to reduce the support given to the agriculture sector. The majority of rural India is dependent on agriculture and the government supports them by providing various subsidiaries in services and schemes. Therefore in India, it is not possible to decrease the agro subsidy. For India, food security is also a more important thing that can not be sidelined.
Indian biodiversity ecosystem
India has one of the world's richest presences of flora and fauna and is thus known for its rich biodiversity. India has about 7-8% of the world's biodiversity and is among 17 countries with mega biodiversity. India ranks 8th in terms of biodiversity. India, which holds only 2.2% of the world's geographical area, represents 12% of the world's total species.
India also faces many challenges in the sustainability of its biodiversity. Though there are government policies and frameworks for biodiversity conservation present in India, Their timely implementation is a key issue.
There are approx 12,44,360 species in the world and India with a total estimate of 1,50,170 mentioned species ranks 12th in the world. Of which 1,01,167 animal species and 49,003 plant and fungal species.
India has a wide and systematic extent of protected areas including national parks, conservation reserves, wildlife sanctuaries, and community reserves. These cover a total area of 1,71,921 km2, which is 5.03% of the total geographical area of the country.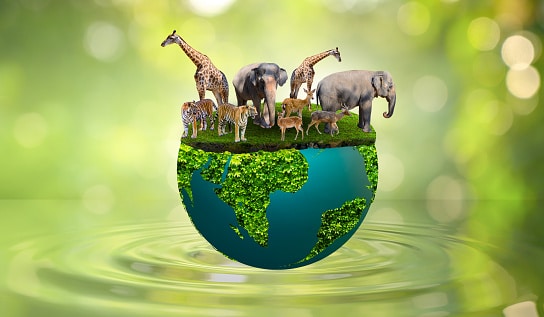 Climate change and biodiversity conservation
Climate changes are disturbing the natural habitats of wild species. The rising temperature is also responsible for its adverse effect on biodiversity.
Various factors such as changes in rainfall patterns, extreme weather events, and ocean acidification are putting extra pressure on species already threatened by other human activities.
According to the Royal Society of London reports, In upcoming years the effect of climate change on biodiversity is going to increase ultimately. Rising temperature, One of the most important factors of climate change the world is witnessing today has the potential to threaten wildlife.
If the current rate of rising temperature continues, by 2030 global temperatures could increase by more than 1.5°C compared to before the industrial revolution. A drastic effect of climate change on biodiversity is the increase in the occurrence and intensity of fires, storms, or periods of drought.
To protect the critically endangered and other threatened flora and fauna species, the Government of India has implemented various laws and policies:
Wild Life (Protection) Act, 1972
Wetland (Conservation and Management) Rules 2010
National Plan for Conservation of Aquatic Eco-System
Wildlife Crime Control Bureau establishment
Recovery of Endangered Species scheme, etc.