Wife swapping sex racket uncovered by police
Police arrested a man and six others into police custody for being part of a sex racket. This arrest happened in Karukachal, Kottayam district Kerala. The police arrested the accused after investigating the complaint made by a woman. The woman was forced by his husband for being a part of indulgent activities.
Husband forced wife for being a part of wife swapping racket

The woman filled complained against his husband, and the husband got arrested

The six others have been taken into custody for allegedly being a part of the racket
Based on the complaint made by the women, police initiated a probe. Police arrested the woman's husband for presenting her in front of his social media friends for such an indulgent activity. Through this complaint, police are being able to uncover sex racket. This racket involved an exchange of partners for sexual activities.
The CI of Karukachal said,
"Shockingly, the woman's husband was literate, and a gulf returnee and they had love marriage"
Officer further stated that
"Woman was devastated and confused that she couldn't survive".
According to the police, the accused unearthed social media groups that indulged in wife swapping, unnatural sex, cuckolding and threesomes. These groups were operated through various social media platforms like Messenger, Telegram, Facebook and Instagram.
Further, police said in these groups majority of women were like-minded, but some women were forced by their husbands for being a part of such activities. It's been a trauma for women who were bullied.
Women were forced to be part of wife swapping arrangements
As per the Times of India report, some groups had over 5,000 members. Many participants in these groups use fake identities. Many professionals such as engineers, government officers, lawyers and even doctors were part of these groups. Later, many fake IDs were cancelled and deleted when the investigation was made.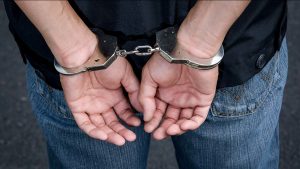 The officers in charge of the case said,
"Those women who were not ready to participate in such activities were forced by her husbands. Those who were forced against their wishes are having mental trauma and showing suicidal tendencies also.

Almost 90% of women are not comfortable with it, and they were brainwashed for being part of this. We need to Investigate with extreme care".
Police did not disclose the arrested and complainant details to ensure not to reveal their identities and safety. Alike this incident, 34 years old woman filed a complaint against her husband that her husband was forcing her to compel to be a part of a wife swapping arrangement with his elder brother.
The woman and her husband belong from Ahmedabad, Gujarat. The woman was a mother of two kids, and she refused her husband to follow his orders. Later his husband brutally assaulted her, molested by her husband's brother. They threatened her. Hence, she approached to police.