Recently in a tragic incident, Odisha health minister Naba Das was shot dead from a very close range by a police officer who was posted there for traffic duty. Within a few hours, the accused police officer's wife and doctor's videos came out claiming him to be suffering from mental problems. Although nothing has been confirmed officially by the police a problem that was regularly under discussion in various forms has again got reignited, that is the working condition and mental fitness of police officials.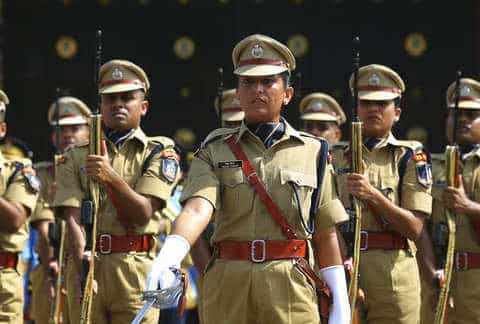 Condition of Police currently in India
According to a report published by Common Cause and Centre for the Study Developing Societies, 60 percent of police personnel in Odisha work for more than 16 hours and 22 per cent work for more than 18 hours a day. Odisha is not only the state according to the report where police work for such long hours.
Odisha is closely followed by Punjab where police officials work for 17 hours and closely followed by Andhra Pradesh, Bihar, Chhattisgarh, Haryana, Himachal Pradesh, Rajasthan and Telangana where police work for 16 hours a day
Imagine yourself in their place
As an individual imagine when you have to do overwork many times in your profession and you don't get a bonus for that also, how difficult it would be for an individual to cope with.
Police are considered to be a profession where getting holidays is very difficult due to the tenacity of the job and with an unpredictable daily timetable it becomes very difficult for them to also balance their personal life.
The police forces sacrifice their special moments to ensure we are safe and secure to celebrate our special occasions.During Diwali, Holi and all other major festivals they have the duty that keeps them away from their family.
What does the model police act of 2006 say?
As per the PIB report, A Committee set up by the Ministry of Home Affairs in September 2005 submitted a draft Model Police Act on 30th October 2006. A copy of the draft Model Police Act as framed by the Committee was sent to States for consideration and appropriate action vide Home Secretary's D.O. letter dated 31st October 2006.As per the committee,
The Act also aimed to provide better service conditions (Chapter XIV) to the police personnel including rationalizing their working hours, one day off each week, or compensatory benefits in lieu.
It suggested the creation of a Police Welfare Bureau to take care, inter alia, of health care, housing, and legal facilities for police personnel as well as financial security for the next of kin of those dying in service. It further mandates the government to provide insurance cover to all officers, and special allowances to officers posted in special wings commensurate with the risk involved.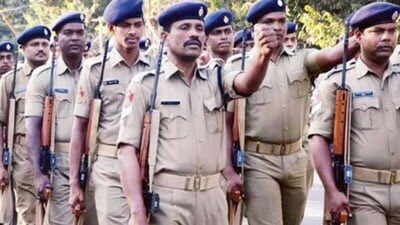 Why are police forces to overwork?
Due to manpower scarcity in the police department, many senior police officials are forced to work double the time and apply double efforts to cover up for the vacancies.
Odisha government in the last few years improved the police stations by making installation of Cctvs, making police stations more friendly for the public but police recruitment has not happened at the scale which it was required to match with the growing state.
A similar problem is prevalent in almost all states of the country due to which the police are under many times under public line of fire for various issues regarding law and order.The Odisha Health minister murder case might have different motives and plans but certainly, his death has forced police across states to check the mental fitness of all police officials posted.