The Tibetan Plateau with elevations that frequently exceed 4000 m above sea level is one of the toughest ecosystems inhabited by people. Its environment is dry and frigid, and it is frequently higher than 4,000 meters above sea level. Almost 7 million people live on the plateau, a vast region of Asia that is roughly 2.5 million square kilometers in size. The majority of its residents are of the Tibetan and Sherpa ethnic groups.
Early modern humans first appeared on the central plateau between 40,000 and 30,000 years ago, while archaic humans called Denisovans have been living there for at least 160,000 years. The question of whether modern people have made a permanent settlement on the plateau and how contemporary Tibetans are related to the region's first inhabitants is hotly contested.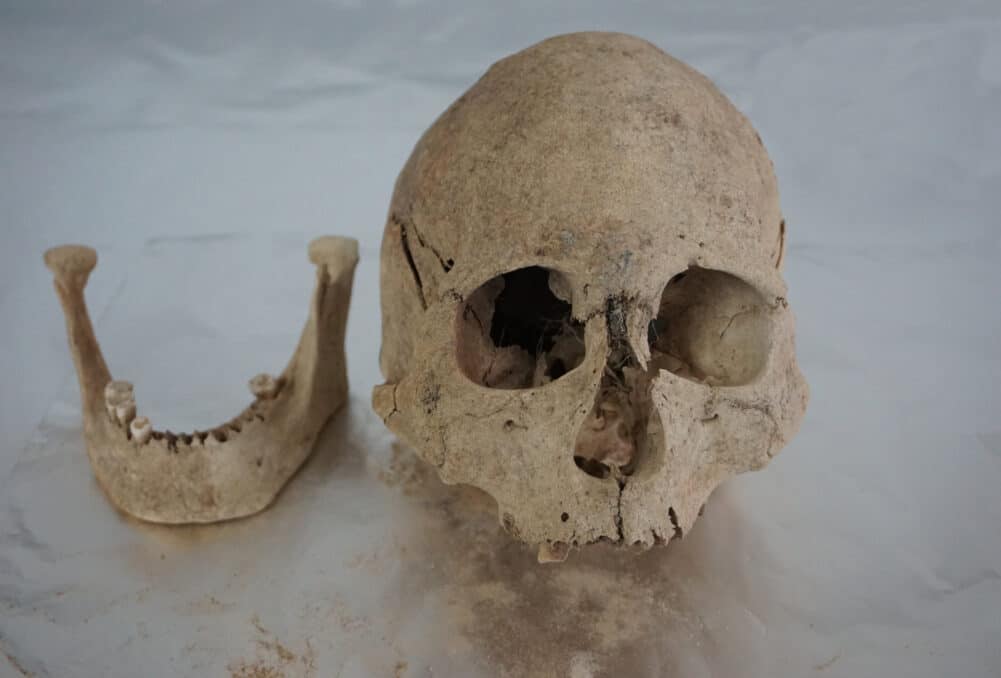 A recent study led by Prof. Fu Qiaomei from the Institute of Vertebrate Paleontology and Paleoanthropology (IVPP) of the Chinese Academy of Sciences has found a resolution to the ongoing controversy by sequencing the genomes of 89 ancient humans dating back to 5100 before the present from 29 archaeological sites spanning the Tibetan Plateau.
The lineage of modern Tibetans has been extensively studied over the past ten years, and these investigations have indicated a close genetic affinity with their lowland East Asian counterparts. Some of these findings, however, show that more distantly related populations may have also contributed to the gene pool that Tibetans presently possess. Researchers have discovered a unique heritage shared by modern Tibetans and ancient humans who lived in the Himalayan arc on the southwest edge of the Tibetan Plateau 3400 years ago.
Parallel studies have demonstrated that the EPAS1 gene haplotype, which is essential for adapting to low-oxygen environments, is present in the modern Tibetan population. Among plateau populations, the high altitude adaptation EPAS1 allele was discovered as early as in a 5,100-year-old person and demonstrated a strong rise during the previous 2,800 years. More study is still needed, though, to better understand how this gene was naturally selected and how its frequency has changed through time.
Prof. Fu pointed out that the introduction of northern East Asian ancestry to plateau inhabitants took place prior to the advent of barley and wheat and was unrelated to emigrating wheat/barley agriculturalists. Today's Tibetans and Sherpas exhibit strong influences from people in lowland East Asia, with varying degrees of gene flow corresponding to longitude. It is clear from the absence of this trend in populations from older time transects, such as those from 1200-800 BP, that lowland East Asian gene flow was primarily the result of fairly recent human migration.
The genomes show new gene influxes that imply multiple lowland East Asian immigration waves to the plateau. Before 4,700 years ago, connections between existing Tibetan settlers and newcomers were presumably caused by trade with millet farmers from the upper Yellow River region of what is now northeastern China. More genes from the east have entered the population over the last 700 years.
According to professor Lu Hongliang of Sichuan University, this is the biggest investigation into ancient genetics ever conducted on the Tibetan Plateau. This work relies heavily on the cooperation of numerous archaeological teams and geneticists to provide new evidence on the genesis of distinctive components in ancient populations from the Qinghai-Tibet Plateau. According to Prof. Lu, Analyzing ancient DNA allows us to move beyond the study of cultural contact using solely archaeological evidence, and to put forward new ideas for archaeological research on the plateau. "With these findings, we have a much better understanding of an important part of human history in Asia," she added.
Read more on : https://www.science.org/doi/10.1126/sciadv.add5582