Many Locations And Parks Are Included In The Make-Over Process.
As India will be the host of the 18th Group Of Twenty (G20) Summit. The meet venue city Delhi is all set to get beautified parks, illuminated trees, and new public art will be installed by the civic bodies.
G20 will have further meets on September 9 and 10 in 2023 according to external affairs press release confirming it.
According to the source, the meeting venues will be held in less explored parts of the country. India is likely to host over 200 meets across the nation.
In the statement released on Saturday, the Munciple Cooperation of Delhi (MCD) mentioned the work for the construction of new community toilets complexes (CTC) and public toilets (PT) has started and the repair of the old ones has been intensified.
The five zones are as follows Karol Bagh, South, Shahdara South, Central, and City SP's work has been started as these zones have been marked as important tourist attractions.
Deputy commissioners of these respective five zones have been instructed to furnish the locational details for the CTCs and PTs and their estimated cost along with all repair work. As all new CTCs and PTs should be equipped with the latest amenities.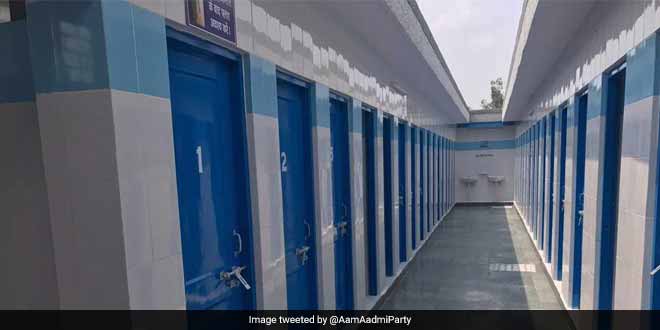 Roughly 42 locations have been identified until now in these areas and are unique to be added soon as per zonal requirements.
Now MCD's goal would be to construct CTC and PT in the other seven zones as the challenge is to complete all work before the foreign ministers meeting which will be happening in March 2023.
The main focus would be giving new look to roads, walkways, and central boundaries.
Prime minister Modi said in his speech that the vision will be to connect all districts and blocks with the G20.
The initiative is named "Jan Bhagidari" as it refers to the participation of people in governance at the local level.
What Is This Summit About?
The Group of Twenty basically plays a vital role in international economic issues. Stability in the world economy and growth are also major lookouts for G20.
It was formed in 1999 to broaden the discussion about global economic policies and resolve crises. Now, India holds its current presidency from 1st December 2022 to 30th November 2023. The next would be held by Brazil respectively.
Every year in December, the president is chosen by a rotation system from the different G20 member counties. It often includes more than 60 working group meetings per year.