It was revealed that Ranbir Kapoor debuted in Sandeep Reddy Vanga in 'Animal' and the actor tried something he had never done before.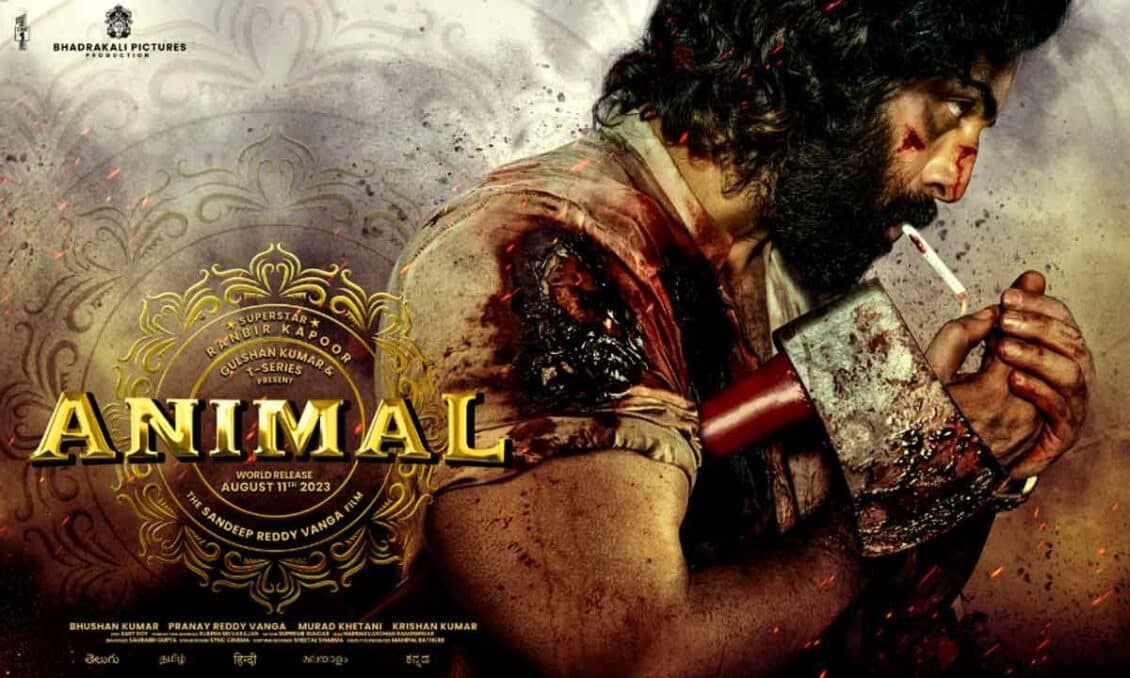 About Ranbir Kapoor's Animal
Ranbir Kapoor and Rashmika Starring in Reddy Vanga's next animal. Ranbir's first appearance from the film is here, with the actor appearing in a stout avatar, the Brahmastra star looking ferocious in the poster with a bloody axe. He holds up his ax as if he had just returned from killing a man, then lights a cigarette. Here is the first public poster of Animal.
Ranbir armed with a bloody ax looks deadly in the first poster. Animal promises to feature Ranbir Kapoor in a never-before-seen avatar, and the first poster Animal, starring Sandeep Reddy Vanga, is set to be a crime drama, with Rashmika Mandanna as the lead actress. However, he later left the film to appear in Suraj Bharjatya's Unchai.
In 'Animal', Anil Kapoor and Bobby Deol also play important roles. At the unveiling of the poster, Animal's production team told Variety, "We are very pleased to present a poster for the best crime drama starring Ranbir Kapoor. After the announcement and the high anticipation for the film, we are delighted to be able to premiere it to the audience. Rashmika Mandanna, who will co-star with Ranbir in the film, shared a poster of the animal, in which Ranbir is seen beefy. Rashmika shared a photo of her, and she wrote: We are so excited to see you all." Filmmaker Sandeep Reddy Vanga also tweeted the premiere poster for Ranbir, writing, "Please premiere Animal. Happy New Year, everyone."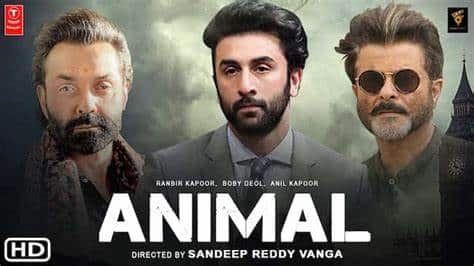 "Animal" will be released on August 11, 2023. The film will be released in Hindi, Telugu, Tamil, Malayalam and Kannada. Photos of the set have been online before. Parineeti Chopra was previously reported to star in Animal, but she left the project. Rashmika was then paired with Ranbir. About his work with Ranbir, Rashmika told Filmfare last June: "He's so loving. I was obviously nervous when we first met, but after the five-minute look test, we felt so comfortable with each other that I think he was very laid back. It's amazing how easy it is with Sandeep. And he is the only one in the whole industry who calls me 'ma'am' and I don't like it.
Ranbir Kapoor was last spotted in Brahmastra. The film also starred Alia Bhatt, Amitabh Bachchan, Nagarjuna and Mouni Roy. Ranbir's upcoming projects include Luv Ranjan's Tu Jhoothi ​​Mai Makkaar and Shraddha Kapoor. Anil Kapoor also shared the poster on his Instagram, captioning it: "#Ranbir Kapoor will be releasing #animal soon! This is a very killer poster, I love it", captioning the poster. Rashmika Mandanna said, "Here is the first look of the animal. We are so excited to see this look. Ranbir has been always choosy when it comes to film selection, but he has always given blockbusters to the film industry. He is praised a lot for his acting skills and chemistry.
Fans roared with laughter at the poster. The poster has received millions of views and likes." Yes, she liked the post and posted a comment praising her husband. Daayumm RK," wrote one fan, while another wrote, "It's time to show the world what true violence is." A third user wrote, "So excited to meet Ranbir," while another fan wrote, "Ranbir is planning a violent year ahead!" It will be released in theaters on March 8, 2023. The film will be Ranbir and Shraddha Kapoor's first on-screen collaboration, while Animal will be Sandeep's comeback to Reddy Vanga's Kabir his Singh. He is also filming for Spirit at the same time as Rebel star Prabhas.