The American rapper was arrested for assault while returning from vacation in Barbados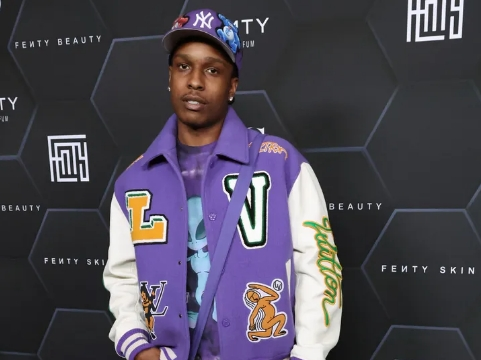 A$AP Rocky has been released from the jail. He was arrested at the LAX airport on Wednesday. He was detained on the grounds of assault with a weapon.
The incident of assault reportedly took place in November last year. The Los Angeles Police confirmed that the rapper was released.
Rakim Mayers took up the name A$AP Rocky for his happy career. At the time of the arrest, he was returning from a vacation in Barbados. He is currently dating Rihanna who is pregnant.
Rihanna was there with him during the early morning arrest at Los Angeles airport. The rapper was released after paying the bond money of $50,000.The investigation was carried out by the homicide department.
The LAX superior courthouse has given 17 August as the court date for the case as per the news reports. Rihanna is expecting her first child and is currently in the third trimester.
The relationship came into question after news of a cheating scandal. However, the rumors were believed to be untrue after they vacationed in Barbados together.
---
Published by – Mohit Maurya
Edited by – Architha Menon M
Read More : Boris Johnson arrives in Gujrat, seeking to deepen strategic trade & defence ties