Prior to the Gujarat election, BJP MP Ravi Kishan released his Gujarati-Bhojpuri rap song, "Gujarat ma Modi che." The song talks on Prime Minister Modi's moral character and methods for combating nepotism and corruption.
As the political parties get ready for the crucial Gujarat assembly election in 2022, Gorakhpur-based BJP MP Ravi Kishan recently released his Gujarati-Bhojpuri mix rap song, "Gujarat ma Modi che" (Modi is in Gujarat). A mixtape rap song was initially performed by the Bhojpuri actor, and it was made available on social media.
Ravi Kishan took his twitter handle to share the news.
The song's poster reads, "Bhaiya ho, Gujarat ma Modi che," and features pictures of Ravi Kishan, Prime Minister Narendra Modi, and Gujarat Chief Minister Bhupendra Patel. A poster with the BJP insignia also depicts a large statue of Sardar Vallabhbhai Patel.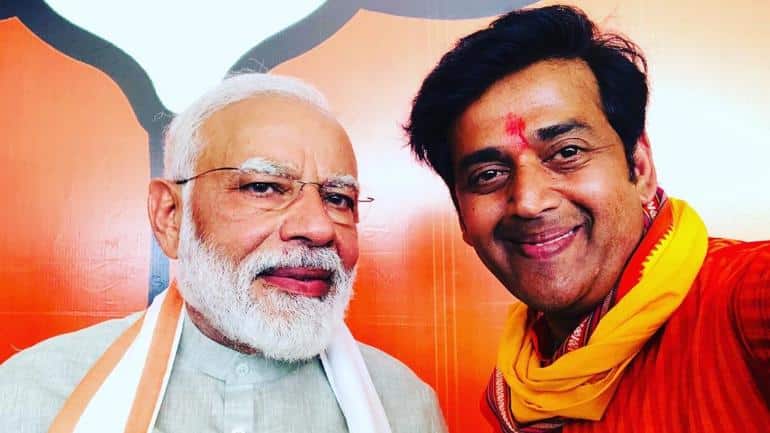 The song's music director is Munna Mishra, and Mrutunjay wrote the lyrics.
"Gujarat ma Modi che"
The song discusses Gujarat's progress as well as Prime Minister Modi's integrity, his fight against corruption and nepotism, and more. In addition to discussing Gujarati developments, Mahatma Gandhi, Sardar Patel's legacy, and Somnath Dwarka, the Gujarati-Bhojpuri rap also discusses these figures and other topics.
Listen to the song here.
According to MP Ravi Kishan's public relations officer (PRO), Pawan Dubey, the song is anticipated to become well-known among residents of Gujarat from Uttar Pradesh and Bihar. According to him, the song provides an appropriate response to the opposition parties in the western state that are asking "what is there in Gujarat" in the run-up to elections.
Why AAP is miffed with Surat candidate's withdrawal from Gujarat assembly election
"Gujarat mein ka ba"
The song was released in response to Bhojpuri folk singer Neha Singh Rathore's song, "Gujarat me ka ba," in which she criticised the BJP administration for the recent collapse of the Morbi bridge, which resulted in the deaths of hundreds of people.
"Log maratwa doob doob ke Saheb ke sabhwa jaari ba," the opening line of Neha Singh Rathore's song, refers to the fact that many drowned in Gujarat while Saheb's programmes were still being broadcast. This appears to be in reference to PM Modi's visit to Gujarat, where he took part in several inauguration ceremonies while the rescue effort was in progress. She also said in her song that, before PM Modi's arrival, the Morbi hospital, where the injured were receiving care, had been painted and cleaned.
This is not the first election-related song Ravi Kishan has released to support the BJP. The Bhojpuri rap song "UP mein sab ba" by Ravi Kishan, which was released during the Uttar Pradesh assembly election, became highly famous and on its first day of release had millions of viewers. Tiwari's song emphasised the building of the magnificent Ram temple in Ayodhya and poked fun at Samajwadi Party (SP) President Akhilesh Yadav for saying that Lord Krishna appears to him in his dreams.
Gujarat will hold elections for 89 seats in the first phase on December 1 and for 93 seats in the second phase on December 5. On December 8, the vote-counting process will be discussed.
READ MORE:Social media can make any political party win elections, it is used as a strategic weapon: Rahul Gandhi