Since the British Prime Minister announced a "decisive breakthrough" with the EU in the form of a Parliamentary Framework, Rishi Sunak has been riding high on a mainly positive wave.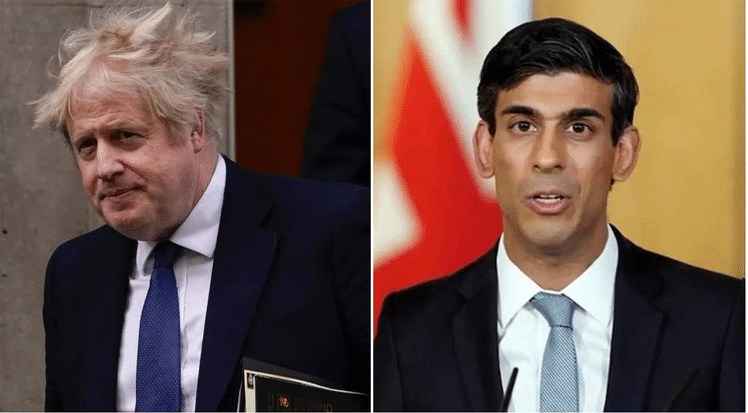 Former British Prime Minister Boris Johnson criticised the latest Brexit deal between Prime Minister Rishi Sunak and the European Union on Thursday, saying he would find it "very problematic to support it in Parliament.
Since the British Prime Minister announced a "decisive breakthrough" with the EU in the form of a Parliamentary Framework, which substitutes his former boss' contentious Northern Ireland Protocol, Sunak has been riding high on a generally favourable wave.
The new agreement, according to the British Indian leader, "beyond all doubt that we have now taken back power," he told the House of Commons.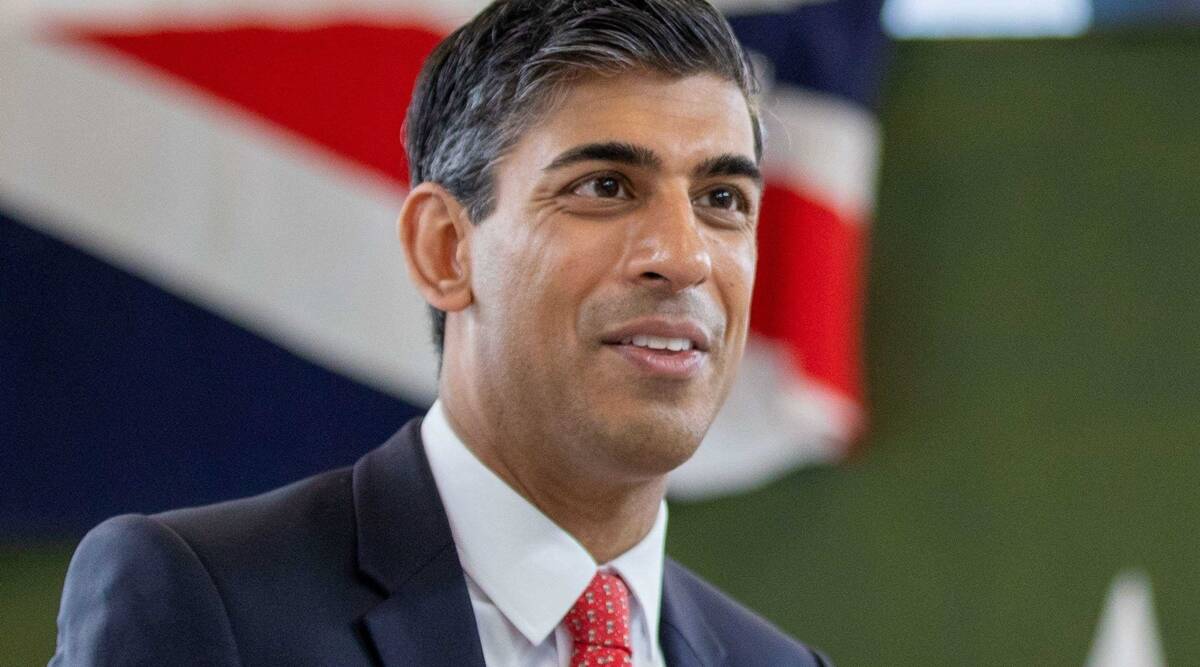 Johnson, a disgruntled backbencher for the Conservative Party, said on Thursday in London at the Global Soft Power Conference that he would find it "extremely difficult" to support the new agreement.
Johnson stated, "We must be honest about what is actually going on here. I'm mindful I won't be thanked for saying this, but I think it is my obligation to do so.
This is essentially a modified version of the strategy that was presented to Liz Truss, the previous UK foreign secretary, last year, even if there were concessions when she was the prime minister. This is the EU being graciously unyielding and letting us do what we want within their country, under their laws rather than ours," he remarked.
"I'm going to find it very challenging to vote for anything like this because I think we should have taken a different course of action. No matter how much plaster was removed from the Brussels ceiling, he continued.
Johnson expressed his hope that the new agreement will succeed, but added that if it doesn't, the government should have "the guts" to reintroduce the Northern Ireland Protocol Bill that he had written, which would let the UK make unilateral modifications to the previous Brexit guidelines without the consent of the EU.
Johnson contends that the Bill is ultimately what "led the EU to negotiate seriously" despite the EU's objections that such a move violates international law.
Following months of hard negotiations, Sunak removed the Bill from Parliament after reaching a new agreement with Ursula von der Leyen, President of the European Commission, in Windsor on Monday.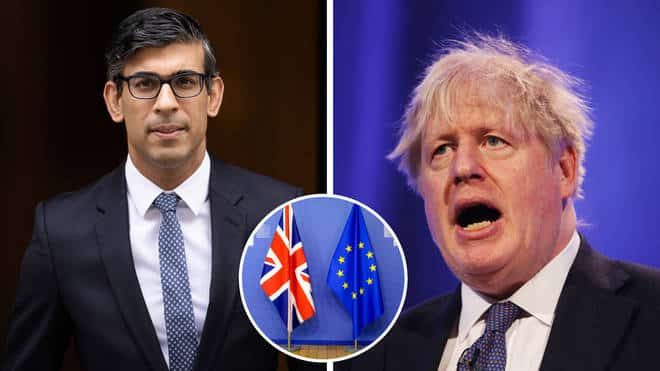 It is hoped that the Windsor Framework will end the impasse surrounding the controversial and ineffective Northern Ireland Protocol, which was intended to prevent a hard border between UK land Northern Ireland and EU member-state Ireland after Brexit but instead effectively created a trade barrier.
Sunak is currently anticipating the Northern Ireland Democratic Unionist Party's (DUP) response and the new framework's unambiguous support from strong Brexiteers inside his own Tory party. Johnson's intervention is anticipated to have some effect on the latter, but it is widely believed that Sunak won't see a significant internal uprising over the matter.
The Prime Minister has chosen to take his party colleagues to a "away day" in Windsor, the location of the new Brexit framework, following what has been widely regarded as a victory for his leadership abilities.
On Thursday morning, buses carrying Conservative Party MPs were dispatched from London to Windsor for a 24-hour period of bonding, team-building, and planning.