The attack resulted in the killing of a journalist when the missile hit her home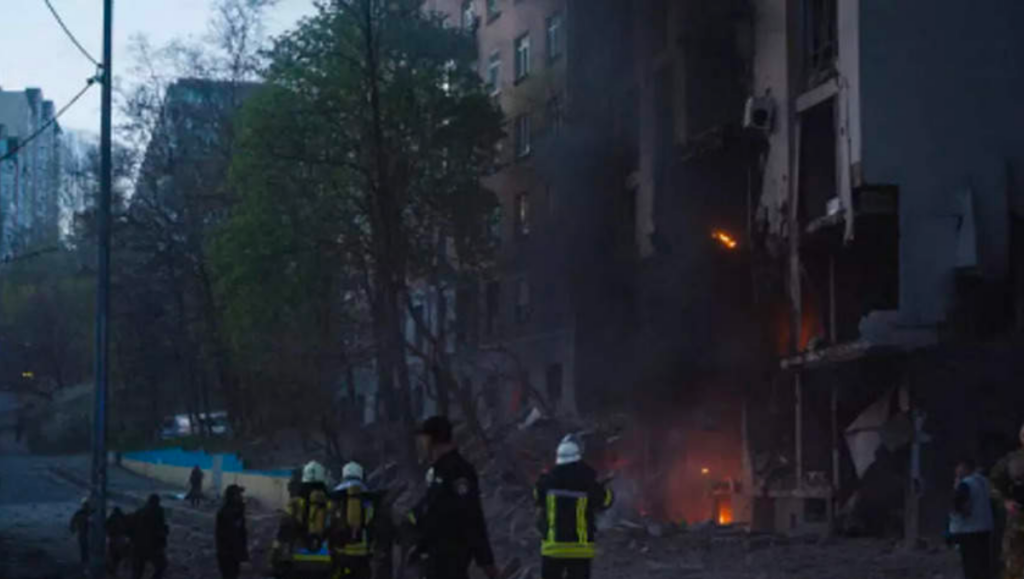 On Friday, Russia confirmed that it had carried out an airstrike. The strike was done in Kyiv when the UN chief visited the city. This is the first attack of its kind on Kyiv in the past two weeks. The attack resulted in the death of a journalist. 
The journalist who died has been identified as Vera Gyrych. She was a producer of the radio Free Liberty, which was funded by the US. She died when a missile fired by Russians landed on her house in Kyiv.  
The defence ministry of Russia announced that it had used a high precision, air-based, long-range weapon. The military stated that it has destroyed the building belonging to the Artyom missile and space center in Kyiv. 
Volodymyr Zelensky stated that Russia attempted "to humiliate the UN and everything that the organization represents" as the attack was carried out after the Ukraine president talked with Antonio Guterres, the UN chief. Mr. Gutierrez had visited Bucha and other places in Kyiv, where Russia has committed war crimes. Russia stands strong on its stance that it has not killed any civilians. 
Germany slammed Russia and the Russian President for those attacks and commented that Russia has no respect for international laws. AFP reported that the buildings in a residential part of Kyiv were affected by the attacks. A resident of the city, Oleksandr Stroganov, said 'I heard the sound of two rockets and two explosions. It was a sound similar to a flying plane, and then two explosions with an interval of three to four seconds' 
A UN spokesman said that the delegation visiting Kyiv was safe and the incident was shocking. The attacks resulted in killing already injured servicemen and making new individuals injured. The war entering its third month has already claimed the lives of thousands of people. Russia captured some parts of the Donbas region. However, Ukraine's forces are putting up a brave fight. 
---
Published By – Chirag Agrawal
Edited By – Architha Menon M