The new season of the controversial show, Bigg Boss started this Sunday. Just like every year, the show has brought various celebrities from different fields. Among the 17 contestants, one name that has received a lot of flak is director, actor and anchor Sajid Khan.
Sajid Khan's inclusion in the show is not being liked by many considering he was accused by many of sexual harassment and obscenity.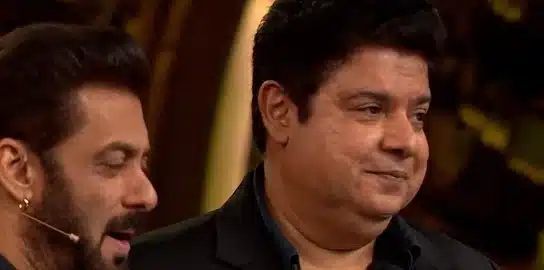 Many people including some famous names like singer Sona Mahapatra, host Janice Sequeira and journalist Barkha Dutt have raised their voices against the controversial director.
Reactions to Sajid's inclusion in Bigg Boss
It was Janice Sequeira first who criticised Sajid Khan's inclusion in her series of tweets.
She wrote that it was disappointing that all the MeToo accused were unaffected and were back at work. There were a lot of artists and other acclaimed and renowned people who were accused by many women but nothing happened to them.
https://twitter.com/janiceseq85/status/1576467293873528832
https://twitter.com/janiceseq85/status/1576479253033426945
She pointed out all the accusations which were charged against the Housefull director.
https://twitter.com/janiceseq85/status/1576607183206486017
Singer Sona Mohapatra put a sarcastic tweet suggesting to creatives that they should make a show including all molesters, rapists and murderers.
https://twitter.com/sonamohapatra/status/1576884761284718592
Veteran journalist
Barkha Dutt
also showed her
disappointment
in her tweets citing that it was unfortunate that someone who had been accused by 9 women was in the show.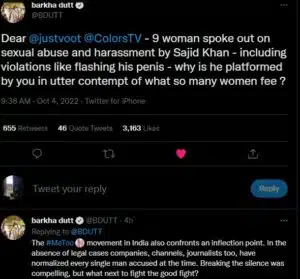 Another user names
muffin top
pointed out that the victim Tanushree Dutta was without work and the accused were doing different shows, movies etc.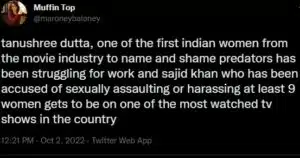 #MeToo movement
#MeToo is a social movement against sexual harassment, abuse, and rape culture where the victims raise their voices socially about the harassment incidents that happened to them.
The phrase "Me Too" was first used on social media in 2006 on Myspace, by Tarana Burk, the sexual assault survivor and an activist.
The MeToo movement got very much support in 2017-18 when multiple actresses accused the producer Harvey Weinstein of indecent behaviour, sexual assault and harassment.
106 actresses accused him of sexual assault and 20 accused him of rape. The long list of actresses included famous names Gwyneth Paltrow, Uma Thurman, Ashley Judd and Jennifer Lawrence.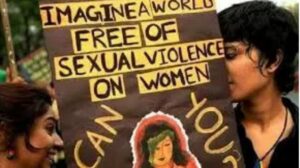 Similarly, the #Metoo movement in India also took the movie industry into a storm when Aashiq Banaya Aapne fame actress Tanushree Dutta accused Nana Patekar of misconduct during the shooting of the movie Horn Ok Pleaseee.
She also accused director Vivek Agnihotri of asking her to remove her clothes and dance with Irrfn during the shooting of Chocolate.
A former employee at Phantom films accused Vikas Behl of sexual misconduct. This resulted at the end of Phantom films and Anurag Kashyap and others decided to dissolve it.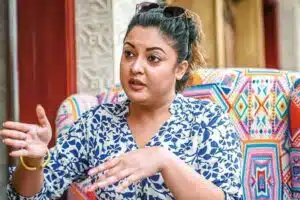 Another infamous incident was when the comedian Utsab Charobarty was accused of sending his private part picture to a woman named Mahima Makwana.
She exposed him on Twitter and accused the youtube channel AIB member Tanmay Bhat knew about it. Tanmay later confessed that he knew about Utsab's habits.
The other member, Gursimran Khamba was also accused of sexual misconduct but he provided the clarification that it was consensual.
This resulted in disbanding of the comedy group AIB and they all went into an indefinite hiatus.
Then there were accusations against Sajid Khan by several actresses and other women. Actress Saloni Chopra spoke in an interview about his indecent behaviour.
Furthermore, she also told the media that she witnesses other women being harassed by him. Another actress Rachel white came forward in the

#MeToo

movement against the Hey Baby director.

Consequently, Sajid Khan stepped down as a director of Housefull 4. Nana Patekar also stepped down from the movie.
Sajid Khan was banned by the Indian Film and Television Directors Association (IFTDA) for a year for his misconduct.
Other notable people who were accused included director Subhash Ghai, Subhash Kapoor, music director Anu Malik, casting director Mukesh Chhabra, Vairamuthu and author Chetan Bhagat.
Renowned Kailash Kher was also accused of misbehaviour by several women.