According to sources close to Ashok Gehlot, he may file his papers for the October 17 election on Monday, but he is still hoping to persuade Rahul Gandhi to return as chief minister.
---
New Delhi, 20th September: Shashi Tharoor is expected to run in the mega election for the new congress president, the first in more than 20 years, after receiving Sonia Gandhi's support. The Chief Minister of Rajasthan, Ashok Gehlot, is expected to challenge him in the race, but he is reportedly not prepared.
According to reports, Ashok Gehlot has reluctantly agreed to submit his nomination papers for the election scheduled for October 17 on Monday.
Ashok Gehlot, the chief minister of Rajasthan, and Shashi Tharoor, a congressman, are the likely contenders for the upcoming party presidential elections since no Gandhi family member is running in the presidential race.
Congress President if Rahul Gandhi retires
According to insiders close to the Rajasthan Chief Minister, Ashok Gehlot is "trying to persuade Rahul Gandhi" to run for party president rather than his own nomination, despite rumors to the contrary. The election for that position is scheduled to take place next month.
A few weeks ago, Gehlot visited Sonia Gandhi at her home in the capital, where the interim president of the Congress reportedly urged him to be ready for the vote to choose the party leader.
Sonia Gandhi, the interim leader after her son Rahul resigned in 2019 after the party lost the elections, has frequently pushed the veteran Congress leader to take over. The veteran Congress leader has endured numerous threats, including a claimed BJP "Operation Lotus" and rebellion.
However, sources claim that the 71-year-old is worried about giving Rajasthan to his rival Sachin Pilot. He is thought to have told his superiors that even after becoming Congress president, he would like to continue serving as Chief Minister for a while.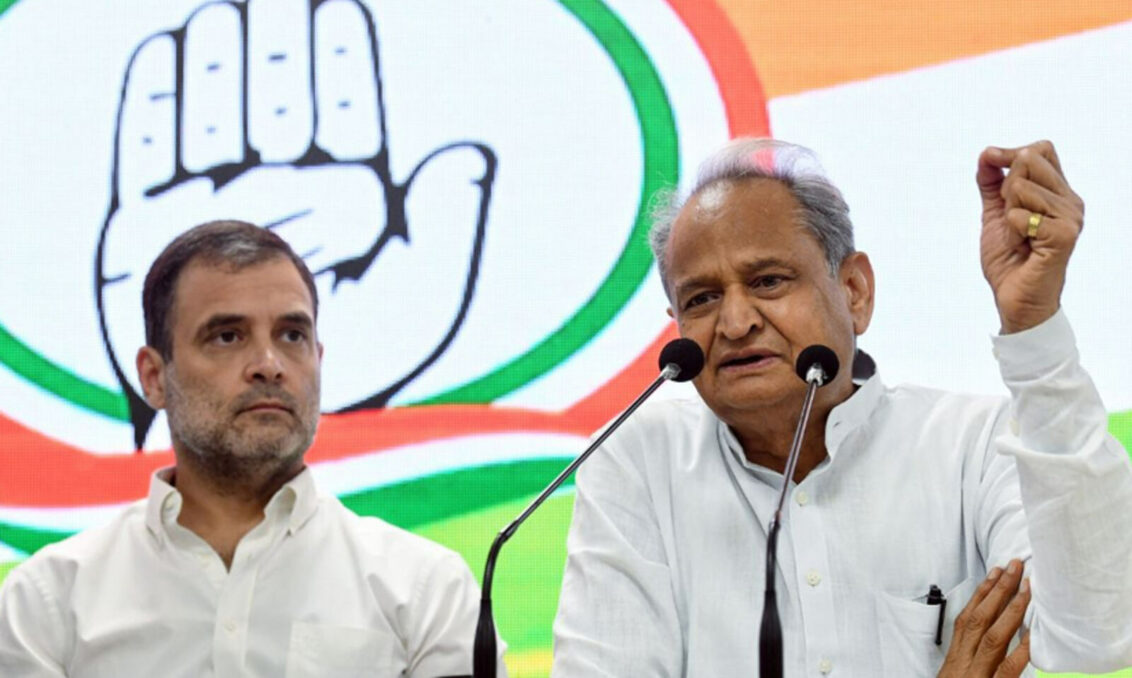 The sources reported, "Ashok Gehlot says that rather than thinking of running for Congress President he is trying to persuade Rahul Gandhi to do so. He remains a loyal soldier of Sonia and Rahul Gandhi."
When asked whether the election would have a long-term impact on his politics in Rajasthan, Gehlot chose to remain silent, keeping a distance from any such reports. Many people think Gehlot's bid for the position has the support of the top leadership.
The G-23 faction of the party is running Shashi Tharoor as a candidate for Congress President if Rahul Gandhi retires. He wins the support of several MPs because, in addition to him, five other MPs wrote a letter to Madhusudhan Mistry, the head of the Congress president's central election authority, requesting that voting rights be extended to everyone.
According to sources, he wants a supporter to rule as his proxy in Rajasthan if he must transition into national politics. If not, he intends to maintain both positions by succeeding Sonia Gandhi as full-time Congress president and serving as working president of the party.
Sachin Pilot may have believed that Mr. Gehlot's new position would help him advance to the Chief Minister's position, but the current situation is not favorable for him. Rahul Gandhi was in Delhi today en route to his "Bharat Jodo Yatra" in Kerala. When he arrived in the capital, rumors began to circulate that he might be getting closer to getting what he has long desired.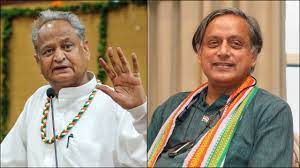 According to a section of Congress, Sachin Pilot should be given the chance to serve as Chief Minister before the election. But the important element is Mr. Gehlot.
Mr. Gehlot hopes to persuade Rahul Gandhi to return as chief minister this week, before filing his nomination papers. According to the sources, Rahul Gandhi is the Chief Minister's "first choice" for the position.
KC Venugopal, Rahul Gandhi's top point person, has been summoned to Delhi in the midst of the yatra to assist in resolving what could be a brewing crisis.
Nominations will be accepted by Congress until September 30. If necessary (if there is more than one candidate), elections for Congress president will be held on October 17. On October 19, the results will be announced.
According to sources, Tharoor received approval from Sonia Gandhi to run in the elections after meeting with her in Delhi. The nomination period for the poll will begin on September 24 and end on September 30.
By August 20, the Congress party had completed its internal election process. The party announced that the presidential election would take place between August 21 and September 20.
---
Read more: https://asianatimes.com/