The bench stated, that it is a 'human issue' and a practical solution must be found. The issue will be heard again by the top court on February 7.
Supreme Court's Decision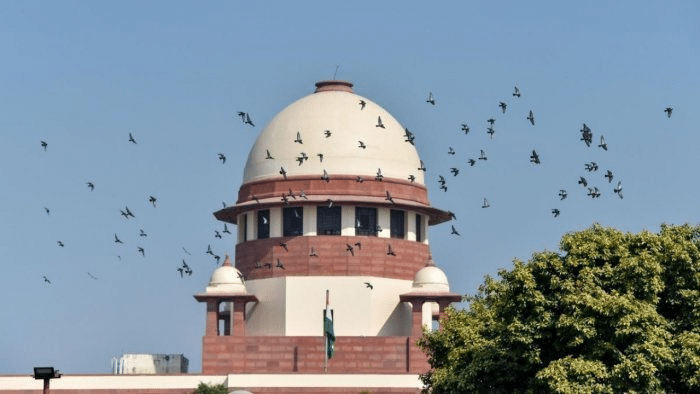 On Thursday, Supreme Court stayed Uttarakhand High Court's decision to evict hundreds of villagers from their homes that were reportedly constructed unlawfully on railway land in the state's Haldwani district.
The Supreme Court ruled, that 50,000 people cannot be uprooted overnight. The segregation of those who have no legal claim to the property is necessary, along with the necessity for restoration and recognition of the importance of railroads.
The verdict was made by a bench comprising Justices Sanjay Kishan Kaul and Abhay S. Oka while issuing notice to the State of Uttarakhand and the Railways in a batch of special leave petitions filed against the judgment passed by a division bench of the High Court on December 20, 2022.
The bench said, that it is a 'human issue' and a practical solution must be found. The issue will be heard again by the top court on February 7.
Justice Oka said, that some of the families have been in the neighborhood for fifty years, and what concerns us is how to handle the situation of those who have acquired land through an auction. You may buy the land and use it. Another factor is that, even though it is railway land since people have lived there for 50–60 years, some sort of rehabilitation program needs to be implemented.
The justices added that additional development and building on the land should not be permitted while stating that "we have not delayed the proceedings and only the orders of the High Court has stayed."
The High Court bench of Justice R C Khulbe and Justice Sharad Kumar Sharma on December 20 of last year instructed the railways, to use the forces to any extent deciding upon the need, to remove immediately the unauthorised occupants after providing them a week's time to evacuate the premises.
Following the ruling, lawyer Prashant Bhushan, who was arguing on behalf of a number of petitioners, thanked the Supreme Court for staying the eviction. "The legal rights of all these people and, in any case, their rehabilitation will have to be decided," he added.
According to the media reports, the Congress leader and former chief minister of Uttarakhand Harish Rawat stated that the Supreme Court's decision will protect human rights. He said, that we were all concerned that destruction would make 52,000 people homeless. In, 2016 when Congress was in power, Rawat added that his government took action to help the locals, who were in need of rehabilitation.
---
READ MORE:
https://asianatimes.com/amazon-to-shed-18000-workers-due-to-lagging-eco/
https://asianatimes.com/myanmar-celebrates-75th-independence-day/
---