In the early 1970s, in a movie theatre in San Francisco's Little Italy, a 22-year-old would live his dream at weekend's midnights. He would walk up to the stage and sing. Dressed in high platform shoes, glamorous vintage clothes and accessories, and a glittering turban or pompadour wig, he would perform the early-to-mid 20th-century American torch songs and blues. Unlike the futuristic sounds that would later make him famous, his music was different at that time. 
At the Palace Theatre in North Beach, San Francisco, Sylvester made his debut as a musician, accompanied by his buddy and pianist Peter Mintun. Eight years after his hi-NRG anthem You Make Me Feel (Mighty Real) became a global disco hit- a landmark moment for LGBTQ+ artists in pop. 
Mintun recorded their private rehearsals, and underground label Dark Entries released them this month. These lovely, private recordings highlight Sylvester's jaw-dropping falsetto, his emotional range, and the untapped potential of his abilities.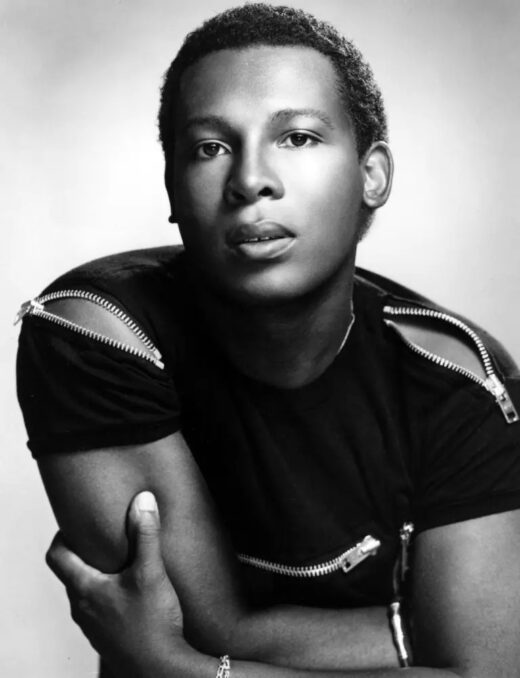 When Sylvester met Mintun: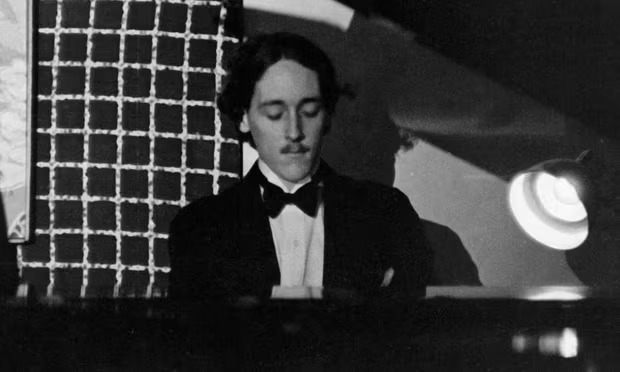 Sylvester, a Los Angeles native, had just moved to San Francisco when he first met Mintun in the summer of 1970 while Mintun was practicing with the Cockettes, a groundbreaking avant-garde drag group that hosted the Nocturnal Dream Show, a film and theater night that launched the careers of John Waters and Divine.
Recalling their first meeting, Mintun recalled that Sylvester was dressed in a wool cap, bell-bottomed jeans, and a lot of bracelets that clanked. Mintun said, "He asked if I was playing Somewhere Over the Rainbow or Stormy Weather as he sat down next to me and began adding the bassline as I was playing. I assured him that I was sure, and he sang-and what a singer. His voice might be so pleasant but it was never obnoxious or loud."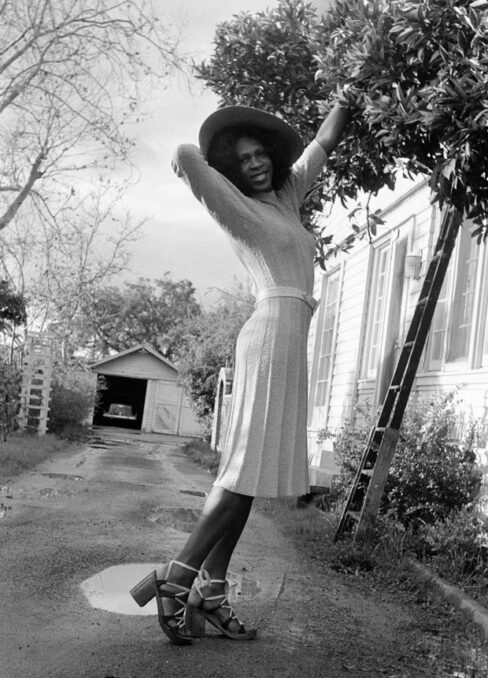 They found they enjoyed the same 1920s pop culture that their grandparents had enjoyed watching old movies on TV and reading about in publications.
Their rehearsal space was a train ride away in Menlo Park in Mintun's Oriental-rug and fringe-lampshade-filled living room. Mintun had a Webber upright piano, a borrowed expensive vintage microphone, and a huge reel-to-reel tape recorder with which he used to tape their sessions for Sylvester to practice in his bedroom at home. 
It's captivating to hear the singer switch effortlessly between conversing and singing lovely renditions of vintage love songs like Indian Love Call, George Gershwin's A Foggy Day, and Billie Holiday's God Bless the Child. The buddies also like dressing in vintage attire, and the stunning booklet in the art deco design that goes with this release includes pictures taken by Mintun of Sylvester using an ancient manual focus camera in upscale settings around San Francisco.
They enjoyed their time traveling in Mintun's 1938 Buick, with Sylvester hopping out to pose for pictures in front of opulent homes and museums and "caress a doorframe, or lean against a rail," Mintun adds with a smile.
Sylvester was bold and courageous for he never cared how he looked, or being attacked or abused. He said, "Considering how outrageous he was, he dressed and behaved in public as he wanted to. He was brave and he was defiant."
The two played the piano together and discussed writing a song when Mintun last visited Sylvester at his residence in the middle of the 1980s. He was saddened to learn that his friend had been given the HIV/Aids diagnosis in May 1988, seven months before he passed away. "Oh my God, another brilliant person's life is ending," he thought instantly
Over the years, Mintun kept his cassettes secure. A few years ago, after the Palace was destroyed in 2013, he shared them online with friends. Josh Cheon, the boss of Dark Entries, found out about them as a result.
More about Sylvester: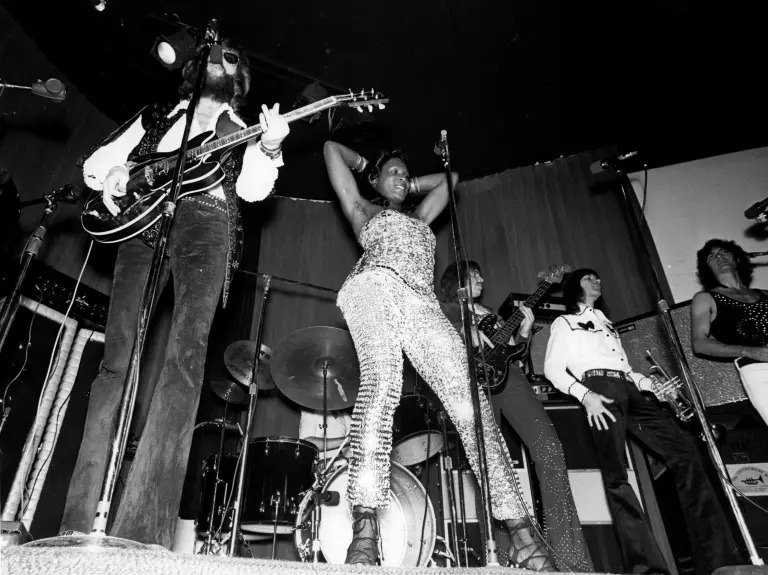 Died in 1988, Sylvester James Jr was best known as an architect of disco, illuminating queer dance clubs from Los Angeles to London with era-defining singles like "You make me feel (Mighty Real)", a beautiful example of being comfortable in one's own self, as well as the flirting abandon of "Do Ya Wanna Funk."
However, Sylvester's range as an artist is frequently overshadowed by the spotlight on his brilliant disco-era achievements. He could break out a baritone as effortlessly as that spine-tingling falsetto, and his gospel-infused avant-garde melodies were as emotional as his dance hits. The Pointer Sisters, as well as Martha Wash and Izora Rhodes, who would later record the hit "It's Raining Men" as the Weather Girls, were among the transcendent singers he had a supernatural talent for spotting and working with before they became well-known.
Sylvester once said, as reported by the Los Angeles Times, "I've always lived out my fantasies of being whatever I wanted to be I did all the things that I thought stars do." In an interview with Joan Rivers when asked about his life and what his family thought about him being  a drag queen, he replied by throwing his hands up in the air and retorted, "I am not a drag queen – I'm Sylvester!"