Taylor Swift announced she will release 4 unreleased songs at midnight, a day before the start of her "The Eras Tour."
On Thursday, March 16, Taylor Swift announced that she will release 4 new unreleased songs at midnight before the Eras Tour starts on Friday, March 17. The 4 unreleased songs include her two contributions to the Hunger Games soundtrack: "Safe & Sound" (feat. Joy Williams and John Paul White) (Taylor's Version) and "Eyes Open" (Taylor's Version); "If This Was A Movie" (Taylor's Version); along with "All of the Girls You Loved Before". The announcement, made via an Instagram story, was a sudden surprise to her fans a day before her tour starts.
Table of Contents
Swift Announces New Music
Taylor wrote on her Instagram story, "In celebration of The Eras Tour I'm releasing 4 previously unreleased songs tonight at midnight".
"Safe & Sound" (Taylor's Version) will feature two original collaborators, Joy Williams and John Paul White. The musician duo, formerly known as The Civil Wars, will come together for the first time in years since their breakup in 2014 for Swift.
"If This Was A Movie" (Taylor's Version) is a familiar song to her loyal fanbase too. The song was originally released as a bonus track on her 2010 album Speak Now's deluxe version. Swift is notorious for leaving easter eggs and clues for her fans. Naturally, Swifties are adding this announcement to their list of clues and speculating whether Taylor will release Speak Now as her next re-recorded album.
"All of the Girls You Loved Before" was leaked along with a few other songs a few weeks ago. But the song would be officially released along with three other songs.
Taylor Swift's Re-records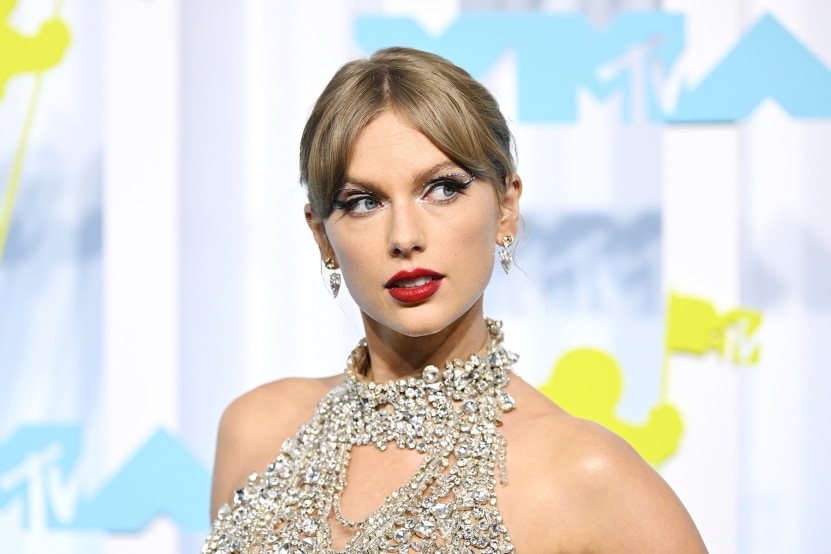 In 2019, the rights to Taylor Swift's first six albums were sold to Scooter Braun without her knowledge. Swift had decided to release re-recorded versions of her albums to reclaim the copyright of the albums she wrote and performed— her life's work. This decision was second-guessed by many. However, the repetitive success of the re-recorded albums speaks volumes of not only the musician's influence but also her genius in business. Swift has released two re-recorded albums since– Fearless (Taylor's Version), and Red (Taylor's Version). The albums include the original song along with numerous vault tracks that weren't released in the earlier versions.
The Eras Tour
In November, last year, Taylor announced that she would be back on tour after a long time with her Eras Tour. The setlist of this particular tour will include songs from all of her previous eras of music. Since its announcement, the tour has become one of the most anticipated tours in recent times, breaking several records with just the North-American leg of the tour. The international dates have not been announced by Taylor yet.
The first leg of the tour in the US will start on Friday, 17 March. Taylor will kick off her tour by performing at State Farm Stadium in Glendale. The guest performers will include Paramore, Beabadoobee, Phoebe Rodgers, Gracie Abrams, GAYLE, MUNA, Girl In Red, OWENN and the HAIM. The first leg of the tour will end on August 5.
The Swift City
In anticipation of the opening of what is perhaps going to be one of the biggest tours in recent years the mayor of Glendale, Arizona, Jerry Weiers has announced that the city's name will be temporarily changed (on March 17 and 18) to "Swift City".