AR Rahman's son AR Ameen escapes a disastrous accident on set while shooting. Rahman has issued a statement asking for better safety on sets and locations.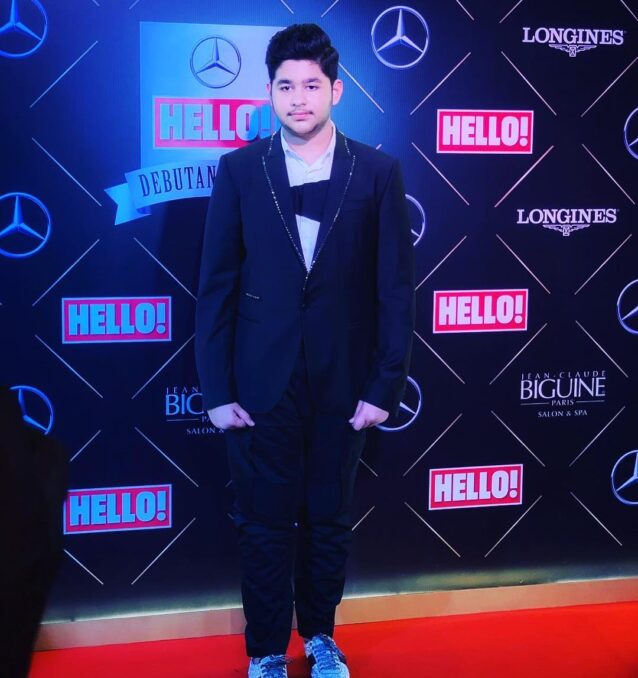 Table of Contents
Indian music composer, AR Rahman's son AR Ameen who's also a music composer recently escaped a fatal accident during a song shoot on a set. Rahman has now issued a statement regarding safety measures on sets. In his statement, he asked for better safety assurance from sets and locations in the country.
AR Rahman's statement
He put out in his statement, "A few days ago my son AR Ameen and his styling team escaped a potentially fatal disaster. Miraculously Alhamdulillah (by the Grace of God) there were no injuries after the mishap in Mumbai, at the Film city. As the industry is growing, we need to have a movement towards world-class safety levels in Indian locations and sets. We are all quite disturbed and are waiting for the results of the inspection into the incident by the insurance company as well as the production company Goodfellas Studios."
AR Ameen posted two pictures of the set on his Instagram handle with a detailed caption. He wrote in his caption, "I am grateful to the Almighty, my family, parents, well-wishers, and my spiritual teacher that I am alive and safe today. Just three days ago, I was shooting for a music video where I trusted the team to have taken care of the engineering and security, while I was focusing on performing in front of the camera."
Click on the link below to see the post and read the complete caption.
https://www.instagram.com/p/CorVGNENqeS/?utm_source=ig_web_copy_link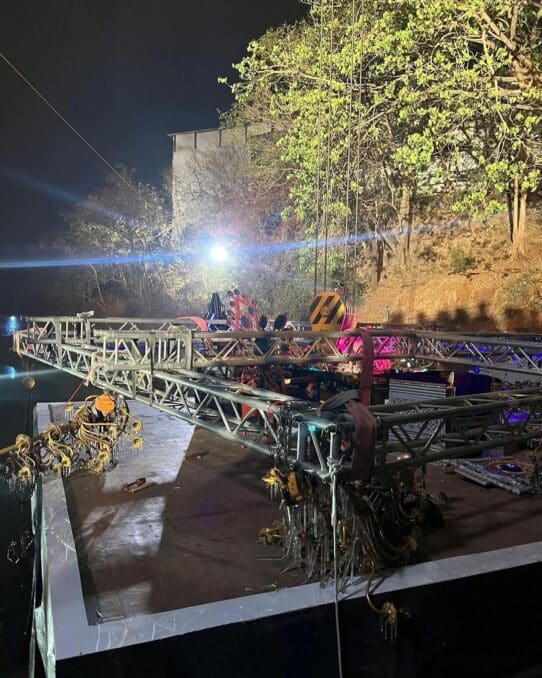 Family & Friends Support
A lot of friends and family came to his support after his post went public. His father AR Rahman commented under his post, "Miraculous escape …இறைவனின் அருள்!…😍" Boney Kapoor also commented, "Thank God, you R a good soul & God will always protect you. 🤗🤗🤗" showing his concern for the composer.
Sabyasachi Mishra wrote a long comment showing concern, "Oh God!!! This is so dangerous. We always perform believing everything is taken care but it's so dangerous if not done by professionals. Thank God that u are safe but every event manager and organizer should make it a compulsion to ensure the work is done by professionals with experience. And should not be compromised for a low cost."
His sister Raheema Rahman and Khatija Rahman also commented, "God's grace, my brother. ❤️ we are here for you" and "Heart breaking Ameen. I can't imagine how this would have felt. Our love and prayers are always with you darling. Take care 💔" respectively
Singer Harshdeep Kaur commented, "Thank God you're ok ❤️"
AR Rahman & AR Ameen
Allah Rekha Rahman also known as AR Rahman is an Indian music composer, singer, songwriter, and record producer popularly known for his work in the Hindi and Tamil film and music industries. Born in a Hindu family he later got converted to Islam changing his name from AS Dileep Kumar to AR Rahman.
AR Rahman has won many accolades throughout his career including six National Film awards, two Grammy awards, two Academy Awards, a BAFTA & a Golden Globe award, fifteen Filmfare and seventeen Filmfare south awards. Rahman was also awarded a Padma Bhushan in the year 2010 which is considered the third-highest civilian award in the country.
AR Ameen is the youngest child of AR Rahman. He is an Indian playback singer who started singing at a very young age. His first work was for the film O Kadhal Kanmani, released in the year 2015 when he was just 12 years old. The song was composed by his father AR Rahman.