This week has seen heavy fog and chills in North India, with temperatures as low as 4 degrees Celsius in Punjab, Haryana, Delhi, and Uttar Pradesh.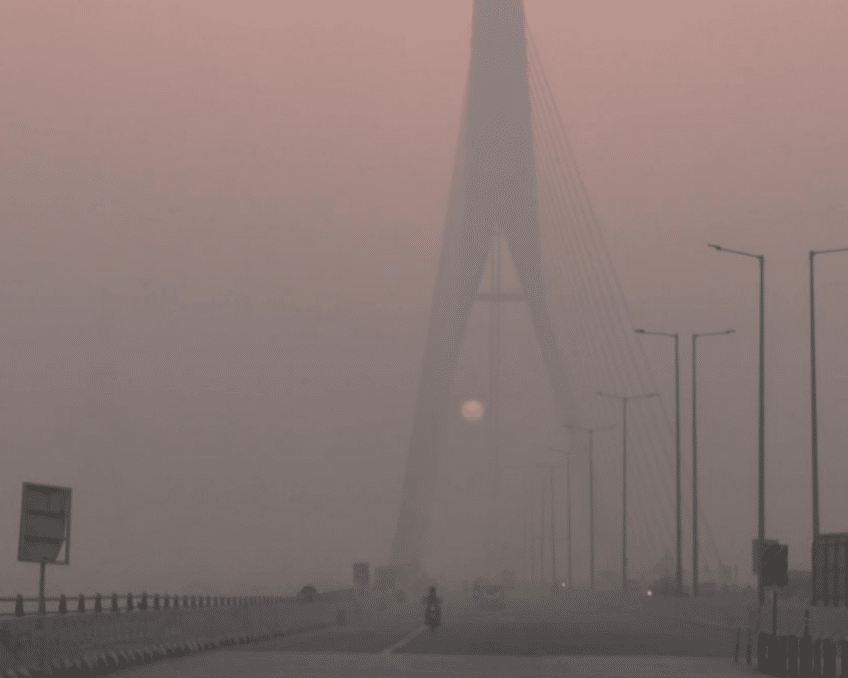 The Indian Metrological Department recorded 4 degrees Celsius as the coldest morning in Delhi today. These conditions will worsen in the coming week, as predicted by IMD.
The temperature took a nasty turn with a serious topping of dense fog in the states of Punjab, Uttar Pradesh, Rajasthan, and Delhi. Putting thousands of homeless people's lives in danger
As marked by them, in most places the temperatures are dipping between 3 and 5 degrees Celsius. Traveling by road and train remains a difficult task due to the limited visibility brought on by the foggy weather.
This harsh weather is likely to remain in the realm of Haryana, Punjab, and parts of Rajasthan until December 27.
Dense and extreme fog is reducing visibility to "zero" to 50 meters and impacting both train and road traffic. However, a national airport official reported that there was no impact on flight operations. However, Trains are running late by several hours due to this weather condition.
Accidents are unavoidable in Haryana and Delhi. There was a recent vehicle collision that involved Dushyant Chautala, the deputy chief minister of Haryana, while he was on the Hisar-Sirsa Highway near Agroha.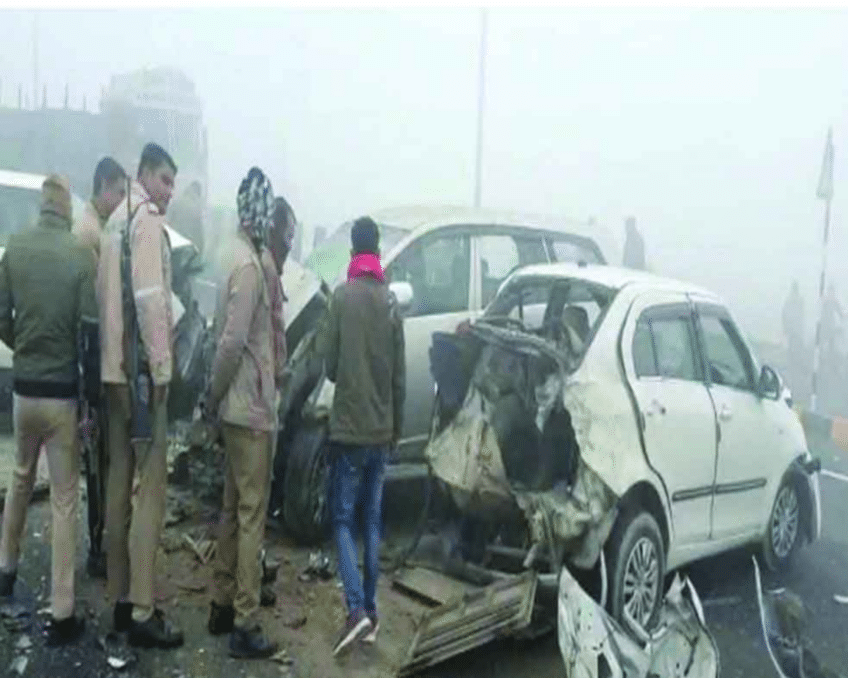 Since the arrival of foggy weather, the conditions have vastly deteriorated. In light of these events, the UP government halted running state road buses at night from 8 p.m. to 8 a.m. (or until the fog cleared), after taking note of the intense fog and accidents caused by it.
The Indian Meteorological Department has already forecast moderate to intense fog and issued a "yellow" notice for Delhi from December 20–27, telling people to "be aware."
Due to these mortifying situations, people were observed getting warm near bonfires. Further predictions say that North India's minimum and maximum temperatures will decrease during the coming days.
Kashmir is facing the gruesome conditions of all as the temperature dropped several degrees below the freezing point, and the frigid conditions worsened.
Currently, Kashmiris are facing "Chilla-i-Kalan", the 40-day period of the hardest winter, during which a cold wave grabs the area and the temperature drops significantly, causing water bodies and water supply pipes to freeze in numerous areas of the valley.
Effects of foggy weather on homeless
Wintertime has always been termed as dark with a sense of lifelessness. Living outside provides a greater risk for those who are unsheltered and homeless.
While staying in this harsh weather, humans tend to develop a condition called "Hypothermia" where your body loses heat faster than it can generate. Homeless people frequently don't have access to essentials like warm shelter and insulating winter clothing. This is particularly true at night when it gets unbearably cold outside.
With few resources at their disposal and no blankets to give them much-needed warmth, they suffer from various health issues cultivated by the weather.
They usually huddle around the fire and wait for the night to end, the plastic packs, tough tire parts, and other abandoned goods they've collected throughout the day provide some warmth.
However, there is the availability of shelter homes for many homeless around India. Some prefer sleeping on cold footpaths because the shelter provided by the government is unhygienic and lacks basic facilities. Those places are now taken over by drug peddlers and alcoholics.
"Because the shelter homes are filthy, we are forced to sleep on sidewalks. There are also some drug addicts finding refuge there. To stay warm, we burn wood" says Mohammed Salim Khan (homeless man from Delhi) to the news source ANI.
Despite the government's provisions, the poor are completely reliant on us for help. Donations of old clothes and food are always appreciated by them.