On Friday, United Nations Secretary-General Antonio Guterres visited flood-hit Pakistan to see the devastation caused by climate adversities. Guterres has appealed to the world to offer aid to Pakistan after months of record floods that's wreaked havoc on people, infrastructure, livelihood, and animals.
Previously, Antonio Guterres appealed for $160 million for emergency funding to help the people affected by rains and floods that caused at least $10 billion worth of damages. The floods also claimed 1,391 deaths and left half a million people homeless.
Last week, the United Nations chief issued a warning about the effects of climate change and to take action.
"Let's stop sleepwalking toward the destruction of our planet by climate change," said Antonio Guterres.
Flood-hit Pakistan's Information Minister thanked the UN Chief for visiting.
Pakistan's Information Minister Maryam Aurangzeb expressed appreciation and thanked the United Nations Chief for visiting at a time when the country was one-third underwater. She further said she hopes the visit helps tackle the crisis for flood victims at the global level.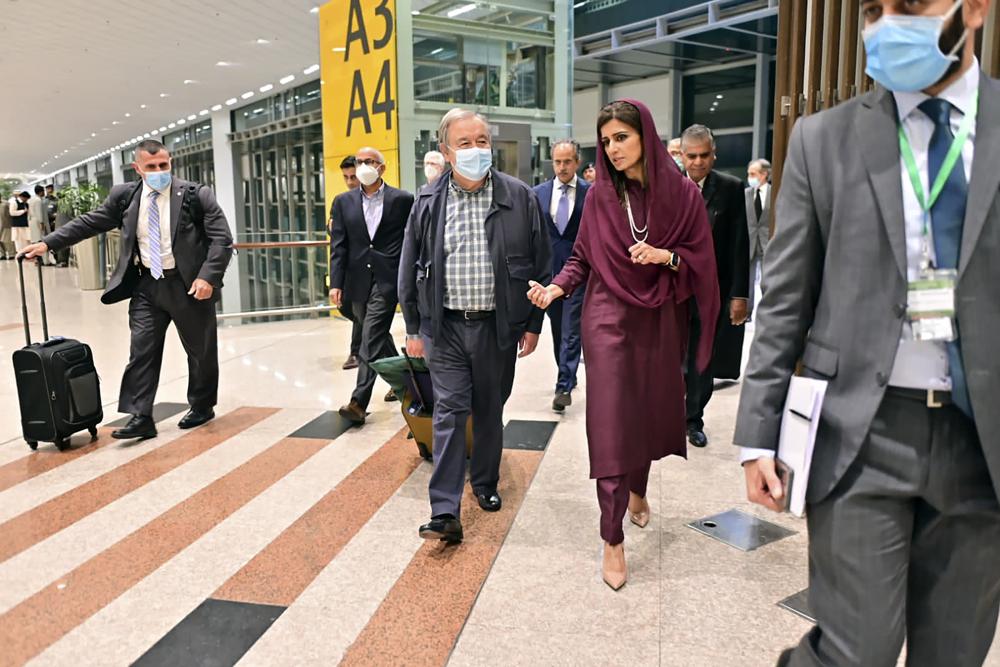 "The visit will also help in realising the consequences of the deadly effects of climate change," said Maryam. Furthermore, she urged the international community to step forward and help underdeveloped countries deal with natural disasters.
Antonio Guterres will receive a briefing from Pakistani officials regarding damages caused by the flood before addressing a news conference with Prime Minister Shahbaz Sharif in Islamabad on Friday.
Several countries have offered aid and resources for flood relief.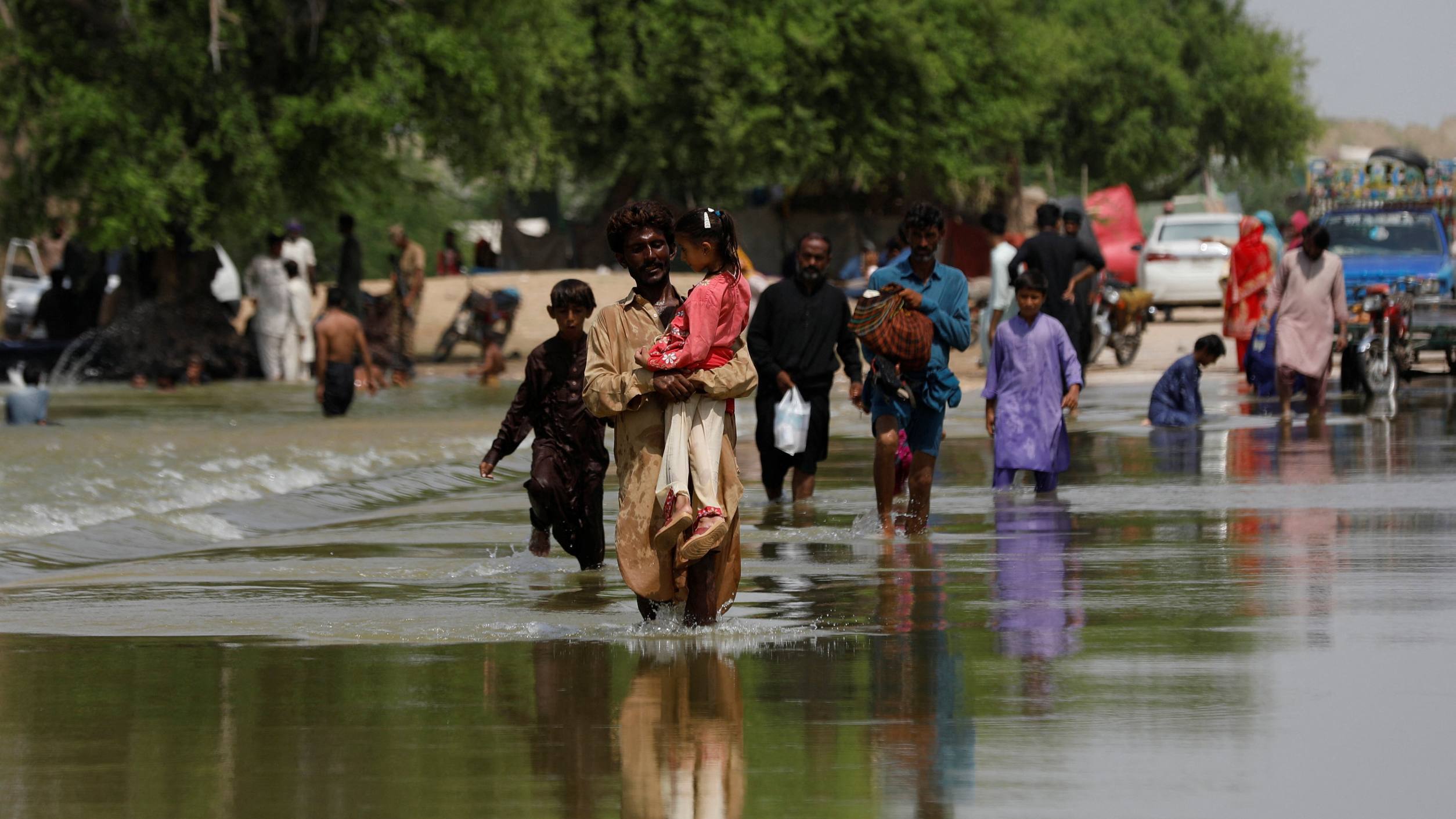 Several countries have offered and sent aid to flood victims in flood-hit Pakistan. The United Arab Emirates contributed most generously by sending 26 flights carrying aid and resources for the people adversely affected. In addition, the United States said it will provide assistance worth $30 million to help flood victims.
The flood-hit Pakistan has recorded the most dramatic monsoon rains this year, which put one-third of the country underwater. In addition, several heritage sites have been damaged, including Mohenjo Daro. Roads have sunk, bridges have collapsed, and several regions are underwater – making millions of people homeless and living in a tent.