Allied nations will be able to get past a schism that threatens to damage their cohesiveness, which is a key component of NATO strategy as it seeks to isolate President Vladimir Putin, by sending tanks.
Table of Contents
A conflict that threatened to fracture allies' unity will be resolved with the announcement that the US and Germany will give their main battle tanks to Ukraine. This will give Kyiv a potent new weapon to combat Russia.
US and Germany aid to Ukraine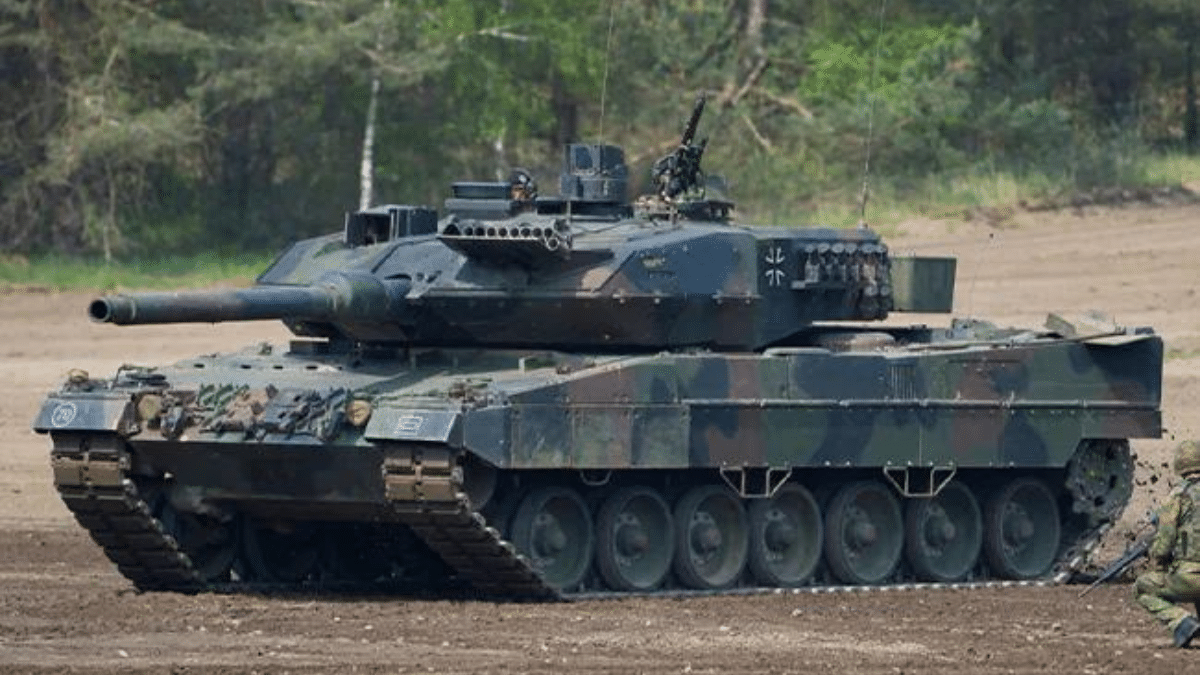 According to two persons with knowledge of the situation, the Biden administration is anticipated to make the M1 Abrams tank offer to Ukraine as soon as Wednesday, discarding the objection that the vehicle consumes too much gas and is challenging to operate. A person with knowledge of the decision who spoke on the condition of anonymity said that Germany, which had claimed it didn't want to be the only one to give such tanks, will send 14 Leopard 2 A6s.
As the combat in Ukraine turns from urban areas to the east, where Russian forces have been entrenched since invading on February 24, the action will grant President Volodymyr Zelenskiy's forces access to a crucial new capability. The tanks are expected to help Ukraine break through Russian defenses and prevent what officials think may be a springtime Russian onslaught.
Allied nations will be able to get past a schism that threatens to damage their cohesiveness, which is a key component of NATO strategy as it seeks to isolate President Vladimir Putin, by sending tanks. At a gathering of allied military ministers last week, officials had anticipated Germany would make the Leopard's decision known, but Chancellor Olaf Scholz was unwilling to commit.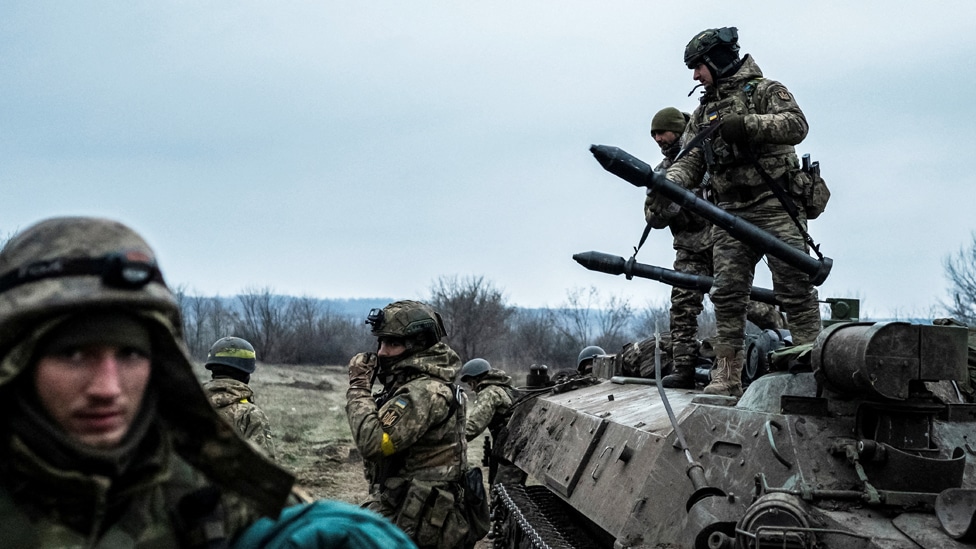 Abrams and Leopard 2
Scholz's position stoked escalating resentment among US officials who claimed that the Leopard 2, which is simpler to use and widely available among eastern European countries, was more appropriate for Ukraine and the Abrams, which requires a special fuel and is difficult to maintain, was far less suitable.
The 70-ton Abrams might be too heavy for Ukraine's bridges and highways.
Senior US officials continued to stress late last week that delivering the Abrams wouldn't make sense, calling it expensive and challenging to train on. For every mile driven, three gallons of jet fuel are also needed.
Tom Spoehr, the director of the Heritage Foundation's Center for National Defense and a retired US Army lieutenant general, says that assertion ignores the tank's advantages.
We shouldn't undervalue their military relevance, Spoehr said, adding that these tanks are the greatest in the world in terms of armor and computerized fire control. He claimed that the frequently mentioned worries regarding the training and logistical requirements "were kind of thought up to give the US administration breathing room."
The Officials of the 3 nations
Marcus Faber, a legislator, and defense specialist from the Free Democrats in Scholz's coalition stated that "after 11 months, the training of the Ukrainian crew may finally begin." "Ukraine desperately needs the tanks to persuade the invaders to withdraw their forces."
Officials from the US and German governments opted not to comment.
In a briefing on Tuesday, State Department spokesman Ned Price said, "If there are steps that we can take to ensure that Ukraine receives the numbers or capabilities that it needs, we've demonstrated before that we're prepared to do that. However, we won't get ahead of any announcements."
Officials from both sides said that they were still negotiating quantities and delivery dates. By announcing this week that Ukrainian troops will begin receiving training for the Leopard 2, Germany eased its stance. Later, according to those with knowledge of the situation, Germany would permit other countries with Leopard 2 to provide Ukraine with them.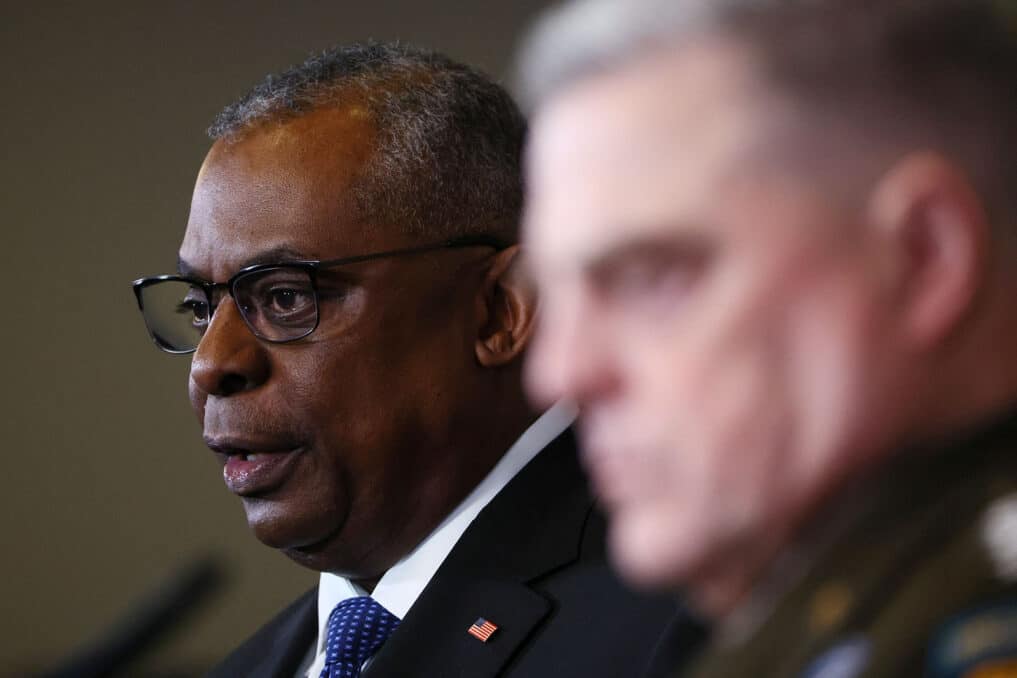 Ukraine
Heavy tanks have been requested by Ukraine on numerous occasions, claiming that they are essential to turning the tide against Russian forces. But because of worries that Putin would use nuclear weapons in the battle, partners had also been hesitant to start a fresh round of escalation with him.
In a speech to Congress in December, President Volodymyr Zelenskiy stated, "Ukraine never asked the American soldiers to fight in our country instead of us." "I can promise you that Ukrainian soldiers can operate American tanks and aircraft flawlessly on their own."
Biden under pressure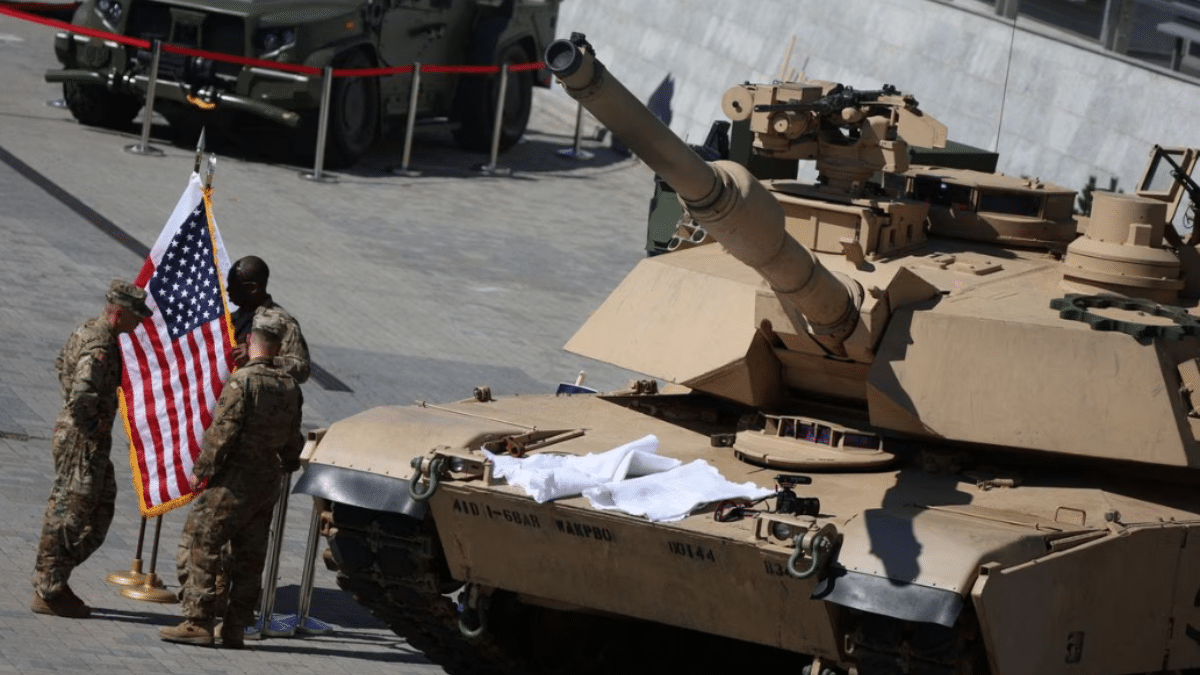 Members of Congress who had pushed for sending the Abrams also put pressure on the Biden administration. That was consistent with a broader view that Ukraine needed to acquire the weaponry not only to defend itself but also to drive out Russian forces from the territory it had taken over when the invasion started.
Democratic Senator Richard Blumenthal told reporters on Tuesday, "Our military says too much training, too much fuel, but it is still a strong weapons platform that might be very very vital." It is beyond the time the Biden administration and our friends get serious about helping Ukraine finish the job and regain their nation, said Republican Senator Mitch McConnell, who joined the chorus.
Germany
Germany has maintained that "we never go alone," as Scholz remarked in an interview with Bloomberg News Editor-in-Chief John Micklethwait last week. Germany is apprehensive of angering Russia and pushing the war beyond the border of Ukraine.
Vice Chancellor Robert Habeck said on Bloomberg TV that it would be simpler for Germany if America decided to send battle tanks to Ukraine. You are aware of our past, so you can see why we are a little more hesitant there.